Instagram has added a new feature to Stories which will let users ask questions and have their audience vote on the answer.
To use the new feature you simply go through the process of adding to your Story as you normally would. Then tap on the icon at the top to add a sticker and look for the "POLL" option.
From there you can design the poll however you like. The poll's question, answers, and placement on the photo can all be customized.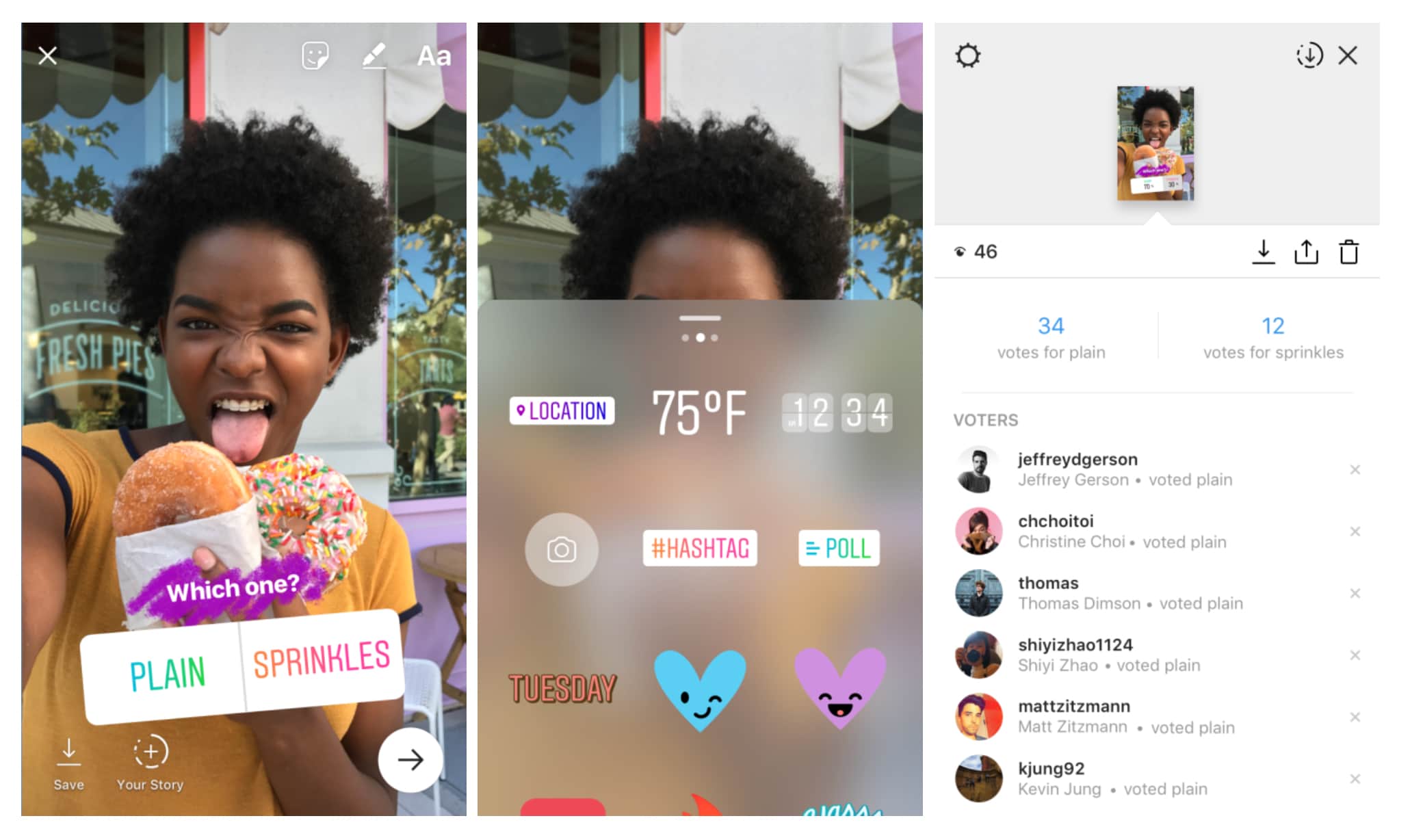 Once the Story with the poll has been published, both you and your followers will be able to see the results in real-time.
Users can see which poll option is in the lead immediately after voting, and will be able to check back on the story to see updated results.
You can check on your own poll results the same way you check to see who has viewed your Story — swipe up from the bottom of the screen.
In addition, Instagram will not only let account owners see who has voted on a poll but also which option they chose.
Just like any other Story, those with polls will still expire after 24 hours. So make sure to grab your results before they disappear.
Other New Features
Instagram rolled out two other new features with its latest update.
A new color picker will let you use an eyedropper tool to select colors within the photo. This will help with adding text and drawings using colors that compliment the photo.
Another new feature, exclusive to iOS, is designed to assist users with placing text and stickers. It can help with keeping these elements centered, and there's also a snap-to-grid component that will snap stickers or text back to horizontal position after being rotated.
These other new features are optional, of course. If you wanted to place your text upside down and diagonal, for example, you're still free to do that.