Instagram is making its stories feature even more animated with a new GIF option. GIF stickers can now be added to any story via an integration with GIPHY.
Users can select from hundreds of thousands of GIFs from GIPHY's database to add as stickers. After tapping on the "GIF" button when adding a sticker, Instagram will show what's currently trending on GIPHY. In addition, users can find something more specific by using the search bar.
From the looks of it, there's seemingly no limit to the amount of GIFs that can be included in a single story.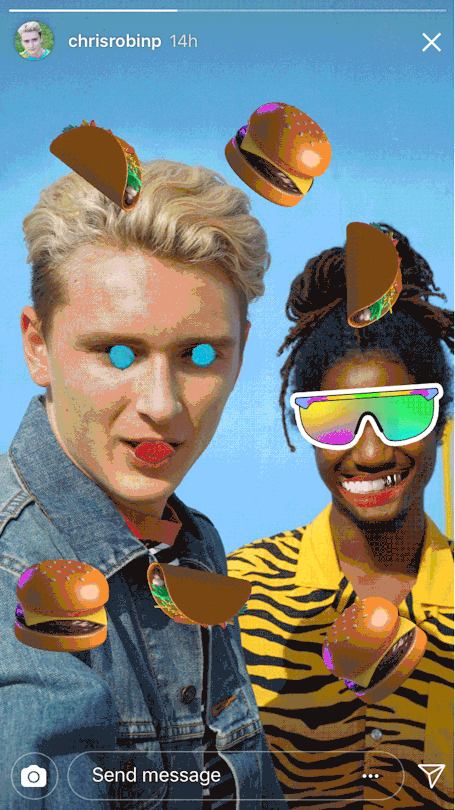 GIF stickers are available now in the latest version of Instagram for iOS and Android.
Upcoming Feature
Instagram teased an upcoming feature that will be rolled out in the coming weeks. Soon, users will be able to add media of any size to a story without having to crop it.
When adding a photo or video to a story, Instagram will zoom in by default so it fits the size of the frame. Pinching to zoom out on the photo or video will display it in its original form. The unused space will be filled by a dynamically generated gradient.
The end result will look something like this: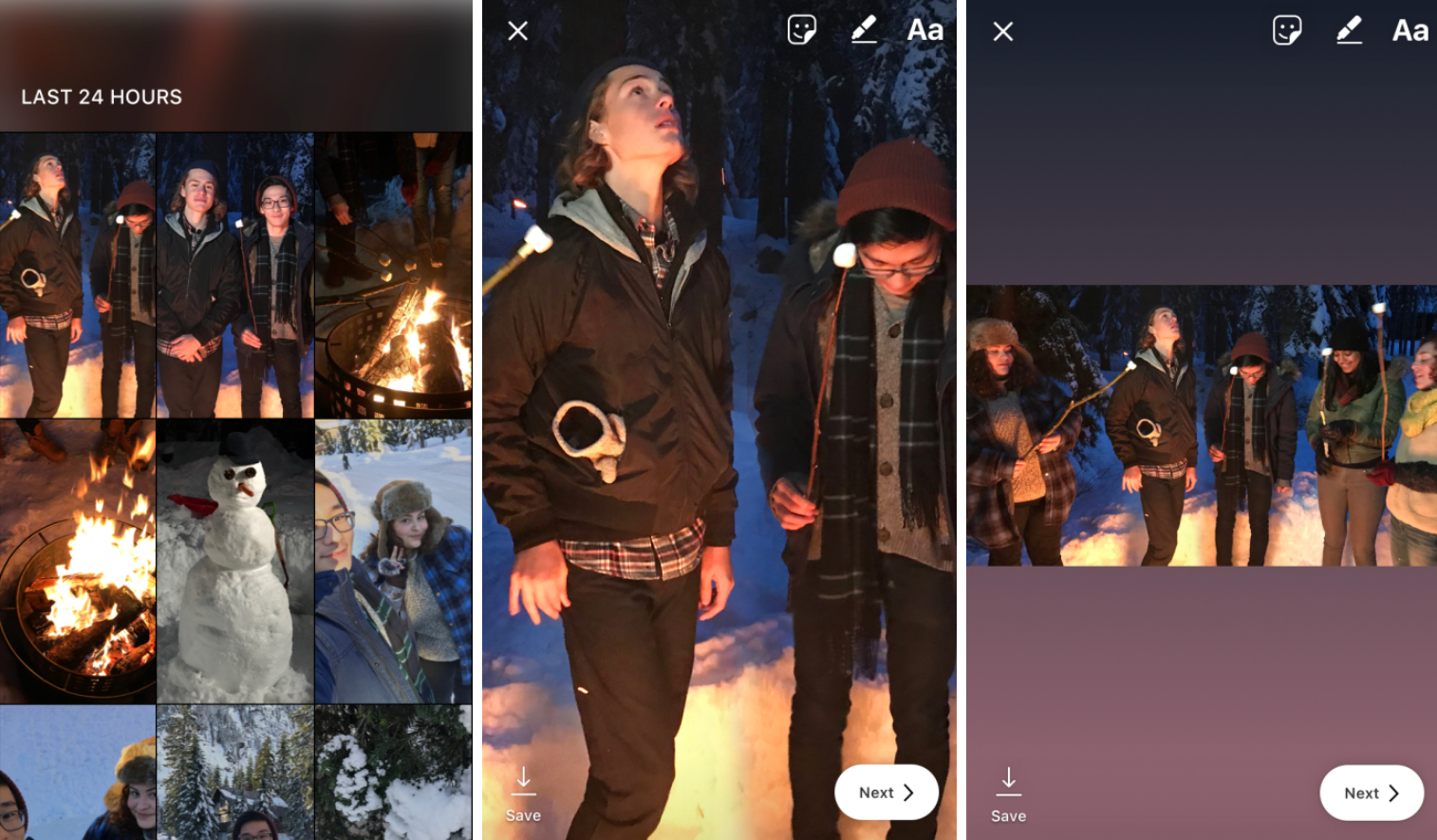 Again, this is a feature that can be expected in the next few weeks.