In an effort to make the web a more positive place, Instagram is rolling out new features to spread kindness and combat bullying.
Kindness Photo Filter
Instagram has added a new filter to its stories camera that overlays uplifting sentiments on photos taken with the rear camera.
Using the same filter in selfie mode will fill the screen with hearts. The filter will also encourage users to give a shoutout to a friend by tagging them.
In order to get access to this filter users first have to follow anti-bullying advocate Maddie Ziegler.
Alternatively, users can get access to the filter if they see others using it in their stories by tapping the "Try it" button.
Using AI to Detect Bullying
Another way Instagram is making its network more positive is by reducing negativity.
Instagram is now using machine learning technology to proactively detect bullying in photos and captions.
When bullying is detected in a photo it will automatically be reported for Instagram's Community Operations team to review.
The company says this is a necessary effort to ensure Instagram remains a welcoming place for young people.
"This change will help us identify and remove significantly more bullying — and it's a crucial next step since many people who experience or observe bullying don't report it. It will also help us protect our youngest community members since teens experience higher rates of bullying online than others."
Lastly, Instagram is expanding its bullying comment filter to proactively detect and hide abusive comments on live videos.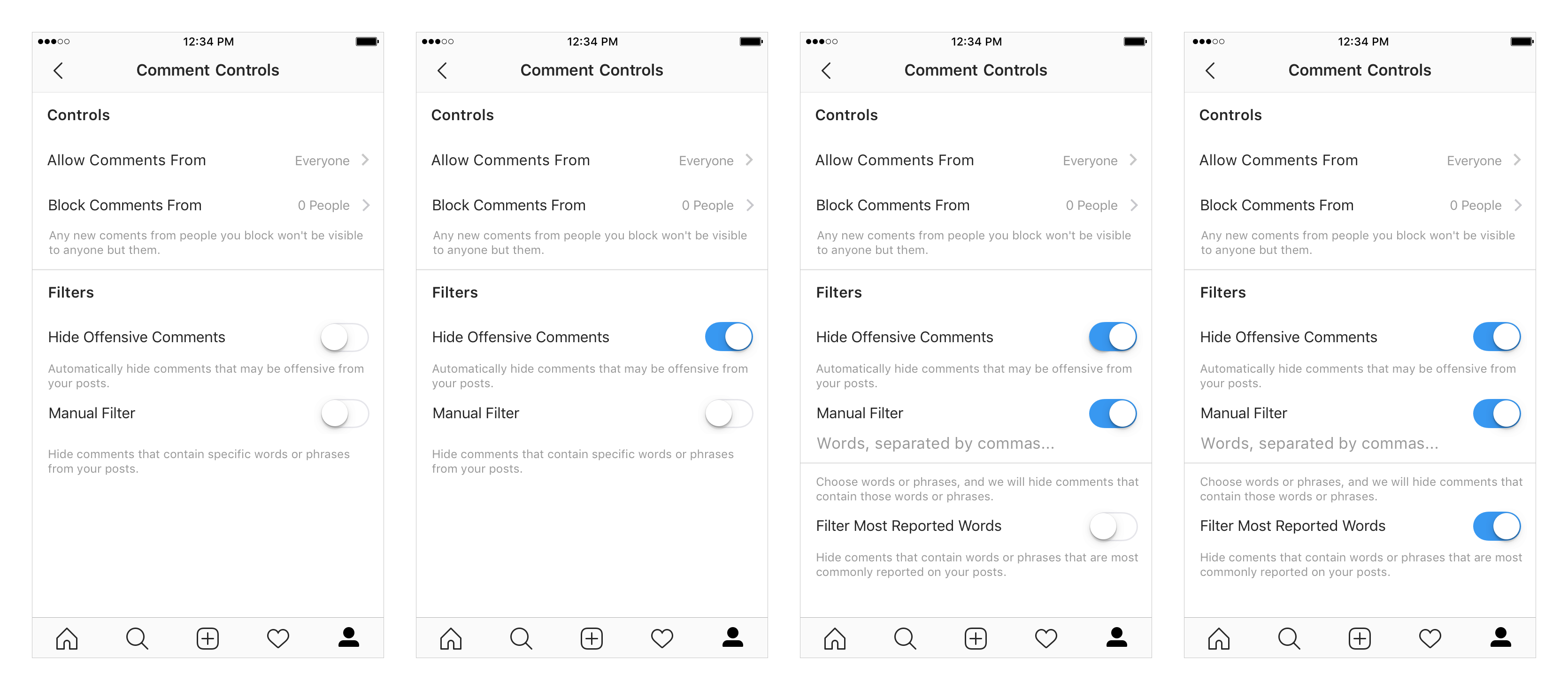 The new anti-bullying technology is rolling out now.