For the first time, Instagram is letting users send GIFs via direct messages.
Now, when composing a message, a new GIF button will appear in the composer bar.
Tapping the button will open a library of GIFs powered by GIPHY, which is the same repository that powers Instagram's GIF stickers.
By default, the GIF library in the message composer will display the latest currently trending GIFs.
Users can also conduct a search using keywords or phrases to find more specific GIFs.
Alternatively, users can send random GIFs by tapping the "random" button. However, they GIFs aren't entirely random, as they're chosen based on what the user has searched for.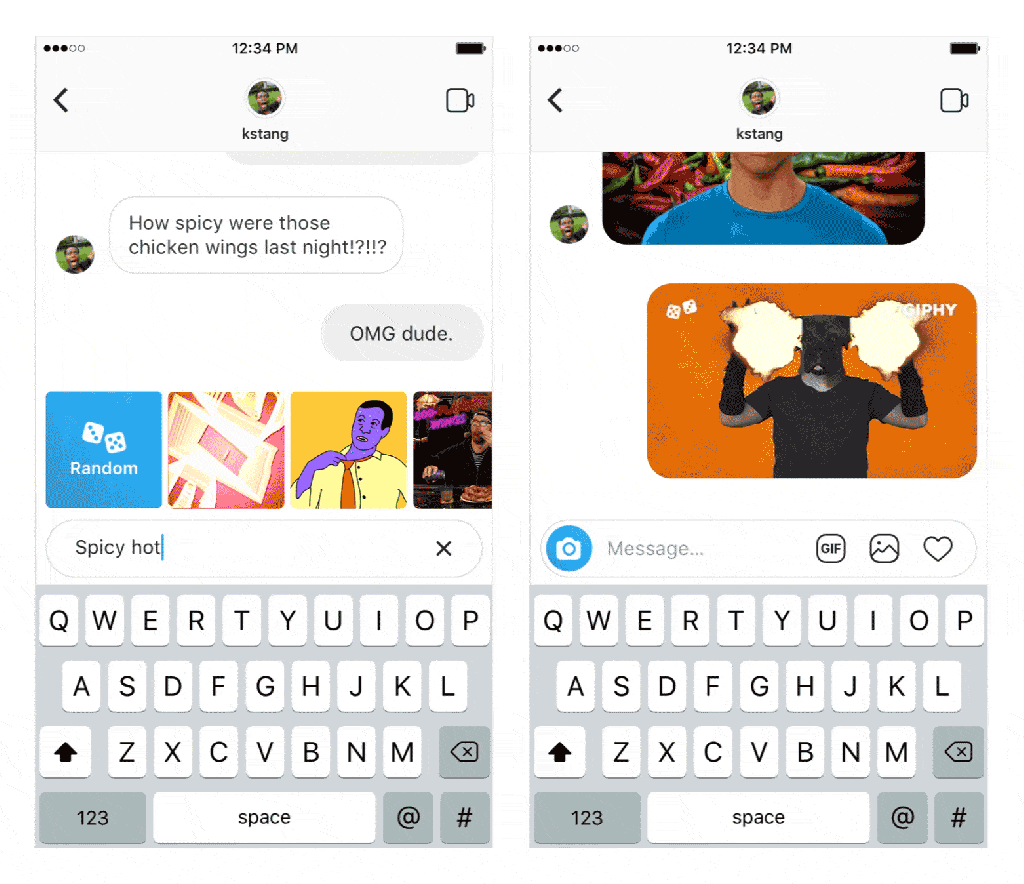 The ability to send GIFs via Instagram direct messages is available now for iOS and Android. Just update the app from your respective app store to get access to the feature.