Instagram has introduced the ability to add another person to your live videos, making it possible for two accounts to broadcast together at the same time.
While broadcasting a live video there will be a new icon at the bottom of the screen, which you can tap to invite someone else to join the live video.
Rather than letting users invite any of their connections to join the broadcast, Instagram will only let users invite people who are currently watching.
Of course, if there's a specific person you wanted to go live with, you could always coordinate it through your messaging platform of choice.
"Hey, want to do a live video on Instagram together?"
"Sure!"
"Ok, I'll start it, then you start watching the video and I'll send an invite."
"Sounds good."
Once you have sent an invite and the other person accepts it, the video will go split-screen and your guest will show up beneath you.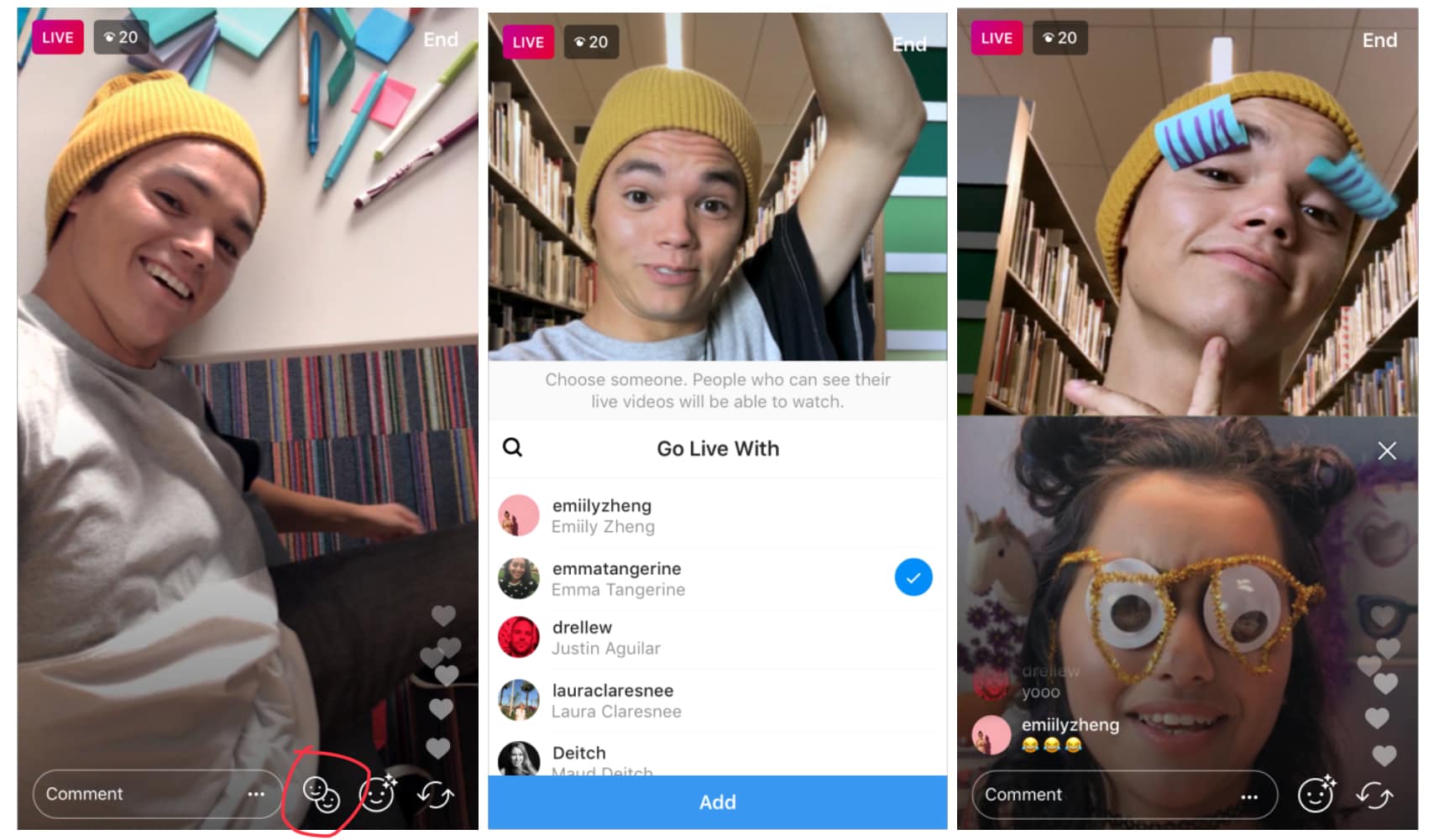 You can remove your broadcasting partner and add someone else without having to start a new video. Your guest can also leave on their own if they want to.
When the video has ended you can either discard it or add it to your story. In the stories section, a live video with two people will be indicated by two circles stacked together.
This update is available with the latest version of Instagram on both iOS and Android.