Instagram is giving brands the ability to link to products in stories with new shopping stickers.
Previously, Instagram offered shopping features in regular posts. Now similar functionality is being expanded to stories.
This is different from the 'swipe up to view link' feature that anyone with an Instagram business page can use in stories.
Brands can now add shopping bag stickers within the story, which users can then tap on to view the product.
In theory, if multiple products are displayed in a story then brands could add multiple shopping stickers and link to each product.
As shown in Instagram's example, the stickers seem to look best when they're placed directly on or near the product.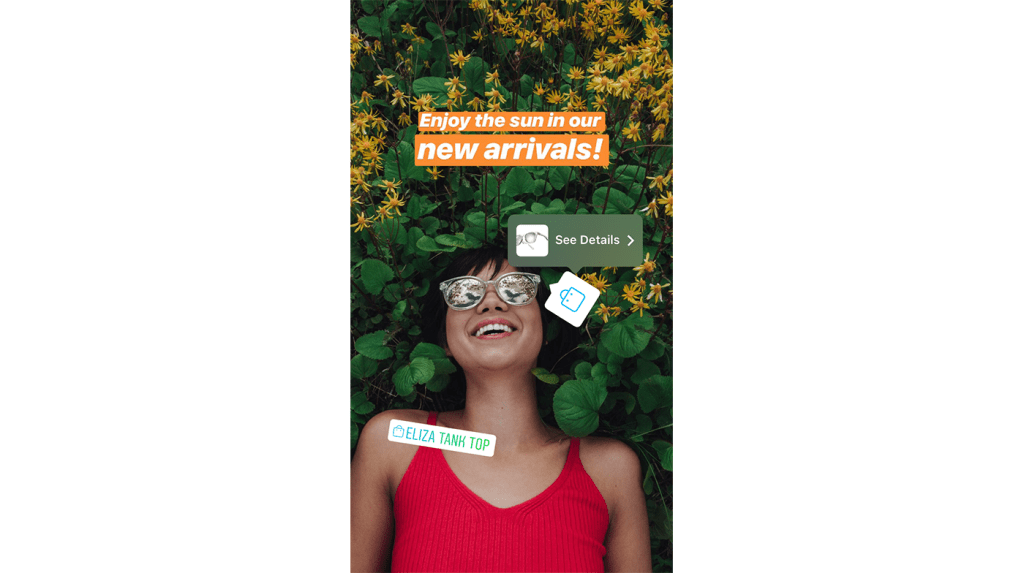 Instagram says its users are brand savvy, and go out of their way to watch stories to keep up with products they're interested in.
"Shoppers on Instagram are savvy. They visit Instagram looking for the latest trends and styles. With 300M using Instagram Stories everyday, people are increasingly finding new products from brands they love. In a recent survey, Instagrammers said they often watch stories to stay in the-know with brands they're interested in, get an insider view of products they like, and find out about new products that are relevant to them."
Shopping stickers appear to be exclusive to large brands at the moment. Instagram made no mention about how the average business page can add these stickers to stories, and it's not known if the feature will eventually be made available to everyone.