The world of information makes managing a website's health and performance easy. You have many performance tools to choose from. A healthy website has improved search engine visibility, speed, and user experience.
And, many of these tools are free! After all, you spent time and money to build a website to make you proud. The website looks the way you desired. The website has the information you want to present to visitors. What do you need, right?
Here are a few quick questions to consider:
Have you performed a speed test of your website?
Have you checked to see if Google Search Console has any suggestions?
Have you checked to see if your website is mobile friendly?
A healthy functioning website will have many advantages including higher conversion rates, higher search engine rankings, and improved digital marketing performance. The listed tools provide a wealth of information. You would be downright foolish to not take a few minutes to learn about these tools. After all, who needs a well-performing website, right?
All Things Google for Your Website
Let's start with the 800-pound gorilla and see how Google perceives your website.
Mobile-Friendly Test
I am hoping you do not need an explanation about a mobile friendly website. If you need an explanation, then I can't help but wonder what planet you're living on.
Structured Data
Schema HTML is the result of search engines collaborating for classifying website information. Schema HTML will help you provide search engines information to better understand your website. Additionally, Schema HTML improves the way your pages display in search engine results. You can test your website's structured data with Google's Structured Data Testing Tool.
Page Speed Test
Google's PageSpeed Insights reviews your website's content to generate suggestions. These suggestions help speed up your web pages for visitors. The Score is on a scale from 0 to 100 points. The higher the score the better and a score of 85+ indicates the page is performing well. Please remember the results are for an individual web page. You may need to consider running this test on several of your pages. In my humble opinion, this tool is the has the most strict requirements.
Google Webmaster Search Console
Google Search Console was once known as Google Webmaster Tools. You will find there are no-charge web tools, provided by Google, for website owners. These tools allow website owners to check health and performance of their website. I suggest begining with Google's Webmasters home page.
All Things Technical About Your Website
Your website is not going to get far if you do not have an assessment of the website's code.
W3C
The World Wide Web Consortium (W3C) has developed the standards for the Internet. These standards dictate how the Internet operates globally. Their HTML code validator will give you a good idea on where you have problems with the code. In theory, if your website follows these standards then you cannot lose. I've had push back on this topic with industry peers. The first thing they do is show me the number of errors for a large company. My response to my industry peers is to give them a perspective. Most companies are not these large global entities. Most companies need all the help they get. After all, what harm can it do if you follow the standards?
GTMetrix
GTmetrix gives you results about your website's technical performance. These results provide actionable recommendations to resolve the problems. Learn more about website speed test, loading problems, and other technical details at GTMetrix.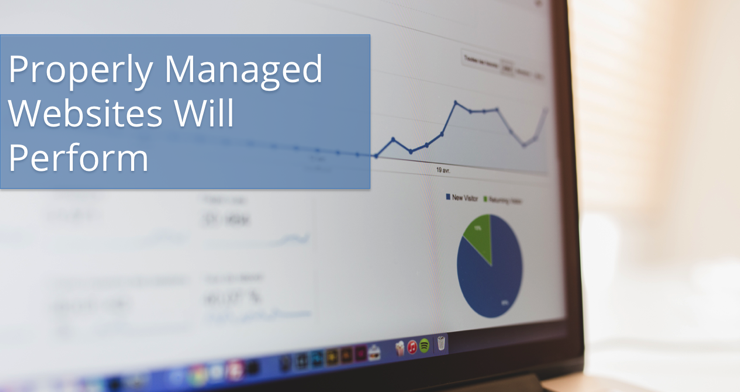 All Things Website Security
The possibility of someone hacking into your website should be a concern for every website owner. You may want to consider reading Google's SSL As A Ranking Signal announcement from August 2014.
Granted, I've had my share of debates with industry peers on this topic as well. You are not likely to gain ranking position by having an SSL certificate. However, you can rest assured you are likely to lose ranking position if you are not secured.
Qualsys SSL Labs
This free online service performs a deep analysis of the server's security. This includes the SSL performance of your website, too. The security results will help you make corrections for a well-performing website.
Norton Safe Web
If you're looking for something quick and easy, check out Norton's Safe Web tool. Norton has a secured seal you can place on your website. This does require you to work through their registration process.
All Things SEO About Your Website
There is no shortage of tools to help you with your search engine optimization (SEO). A couple of tools to help provide different levels of capabilities and perspectives.
OnPage.org's innovative SEO technology
Hubspot's Website Grader to check the strength of your website in four different categories.
One Last Goody: Blacklists
Check if your domain name is blacklisted on anti-spam websites. This will cause you major problems with search engines. Your business communications on the Internet will suffer too. You might want to take a look at your Blacklist Summary from MXToolBox.
Are You Done?
You're funny! There is no end point to managing the marketability of your website. The listed tools will probably have changes to them. Also, new tools based on new technologies will come to the market as time goes by.
Getting through this list of tools and making your corrections is not a task. Rather it is a process, which you will repeat once a month. You will also need to make changes based on new developments in the industry and technologies. Plan on making monthly adjustments to your website. This will ensure a healthy and well-performing presence on the world wide web!
Disclosure: Melih Oztalay and SmartFinds Marketing do not have any affiliation with recommended products or services mentioned in this article.
Image Credits
Featured Image: Federica Diliberto/Unsplash.com. Image derivative by Melih Oztalay.
In-Page Image: Luis Llerena/Unsplash.com. Image derivative by Melih Oztalay.