Today it's more important than ever for individuals and companies to better manage their brand and reputation online. Social networks have changed the way people voice their opinion. Now, it's now easier than ever before for an angry customer to potentially cost a billion dollar company a lot of money.
Your Personal Brand and Online Reputation on Social Media
There are over a billion users on Facebook and another few hundred million on Twitter, Pinterest, Instagram, Yelp, and FourSquare. This leaves a lot of room for potential PR disasters. Even if you are excellent at what you do and try to satisfy every customer, you are never 100% safe.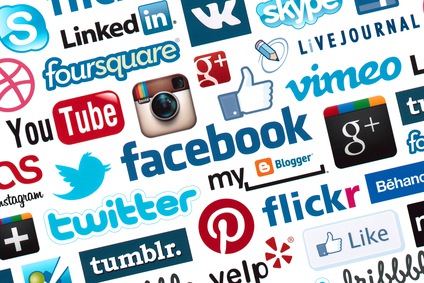 So, how can you keep your personal name and brand safe from a random tweet, review, or blog post? Today, I'm going to highlight a few different methods that have worked extremely well for many of the world's top brands and professionals.
Create High Profile Social Pages
Using social media to your advantage is one of the best ways to get started. We all know that sites like Twitter, Facebook, and LinkedIn rank extremely well in the search results. If you take the time to write up excellent profile pages and fill them with real content, you should be able to rank most of these profiles on the first page of the search results for your brand or organization.
The idea of focusing efforts on quality social profile pages is nothing new in the online marketing space. Top bloggers, online marketers, and business professionals have been using the power of social profiles to rank multiple times in the search results thanks the sheer power of sites like Twitter, Google+, and LinkedIn.
To gain even more main page search rankings, you should also focus some effort on guest blogging. This will allow you write content for other high profile web sites and blog, while also getting a link back to your site.
Stay Active on Your Social Fan Pages
In addition to creating social pages for your brand or organization, you need to make sure that you are interacting with your fans and customers. Time and time again we see a new company post something ridiculous or offensive on their social networking pages, then it becomes a big PR disaster. It's not just about being active on your social pages, it's also about being smart and connecting with your audience and giving them value at the same time.
Brands like Coca-Cola have done extremely well in their efforts to grow their Facebook Fan Pages to more than 70 million fans. Old Navy has also done an excellent job growing their fan page base to over 7 million people and effectively promoting their products to their fans in the process.
Top Reputation Management Services
It's easy to talk about social media and reputation management when you are a smaller company, but what happens when you are running a well-known organization with hundreds of employees and thousands (or even millions) of customers? For times like these you may need to branch out and contact a brand reputation management company to advise you.
What most people don't know about online reputation management is that there is a whole world outside of social media that you need to worry about. Everything from how to deal with bad reviews, what sites are ranking for your personal and business names in Google, and how to improve your personal brand and exposure online.
When it comes to online reputation management, you have two options: outsource the process or attempt to manage this yourself. I will give you a few examples of each.
Brand.com is one of the largest players in online reputation management, and they have seen an overwhelming response from customers interested in not just improving their reputation online, but also getting their best information to rank well. What makes Brand.com different is that they cater to their clients beyond just an SEO perspective, such as social media, identity protection, wikipedia listing,Google suggest plans, and much more. You can choose to have them manage your reputation management or sign up for a free account that will allow you to manage your brand and name mentions across the internet. In addition to being an expert on online marketing and branding, I also serve on the Board of Advisors and work closely with Brand.com.
Trackur.com is a great tool for anyone who wants to attempt managing their own reputation and brand mentions online. The tool was created by the well-known Andy Beal and currently has over 70,000 users. This tool lets you monitor several keywords or brands and be notified whenever they are found across the internet, even on social networks. There are several plans available that cater to the size of your business and search terms.
Google Alerts is one more option that everyone has access to. The program is free and is of course provided through Google. The concept and process is simple, all you need to do is enter the keywords you want to get notified on and you will receive email alerts from Google whenever your specified keywords or brands are mentioned across the internet. Google Alerts is free, but in comparison to Brand.com and Trackur, it's lacking in "real" results, but is still a good resource for anyone just starting out.
Conclusion
The key take away here is that most of what your customers say and do online is going to be out of your immediate control, but there are ways to limit your chances for negative feedback while also providing useful resources. Make sure your organization has a complete web site full of contact information. Having a presence on the major social media networks is also key, but make sure you are interacting with your audience and not just posting monetized content. Follow these simple pieces of advice and you will not only limit your chances for negative reviews and social exposure, but you will improve your overall brand in the process.
Image credits: Depositphotos.com, Screenshots from Cocacola and Old Navy Facebook Pages taken November 11th, 2013