Running a successful campaign on Facebook employs many different tools and techniques. You can read about what makes a successful campaign here, but there are some things that you need to understand about what makes Facebook the next big thing and why you should be paying attention.
Creating a memorable campaign on Facebook requires greater understanding of the platform and environment that it provides. In this post, you can read about five tips that will make you see Facebook in a new light and harness its power for your next promotion:
1) It's Fun to be Young
The first thing an advertiser should understand about Facebook is its psychology. The entire world of Facebook revolves around "fun." It may be a small word, but understanding what fun is to young people today is the key to creating a campaign that rocks on Facebook. "Fun" can be defined as a lot of things—surprise, achievement, win, triumph, collaboration, sensation.
Simply put, Facebook is gamified social networking. That explains why campaigns that employ fun collaboration are an instant hit on Facebook.
In September 2010, Nike launched the Nike+ GPS application for runners. Nike took a solo exercise that may seem tedious and boring, and turned it right around to make it thrilling and collaborative. The Nike+ GPS application automatically detected the distance run and allowed users to share it with friends around the world.
Now, friends could challenge each other to run faster, compete with them on distances, and achieve goals they would have been too lazy to achieve otherwise. The campaign made the world go around (in Nike shoes). Mission accomplished.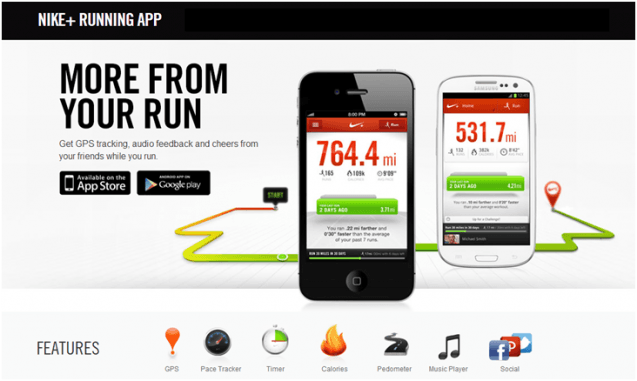 2) Get Personal
Since Facebook is essentially an online social platform, you need to create very personal campaigns to penetrate into the mind-set of the people. Don't be afraid to show the softer side of your brand to your customers. At the end of the day, they don't want to be buying from a rich company or a brand name; they're there to network with people and find someone with similar interests.
Engagement is crucial. Get involved in conversations. Only 95 percent of the companies respond to the feedback they receive from customers on Facebook! Be the other 5 percent and show them that you really share their interests.
Facebook brings people close and your customers closer.
Health Insurance Company Dovera launched an application by the name "My Blood Group" to create a database of instantly contactable blood donors. Based on your blood type, you could join one of the eight communities and interact with people. As a result, Dovera reached more than 10,000 blood donors in just seven days, and now with the Red Cross on board, things are looking brighter for patients in need.
3) Empower Your Customers
The best way to make your customers feel special is to give them control and autonomy. The more they realize that you are allowing them to make a difference, the more they will flock to your campaign. Don't underestimate the power of doing good. Humanity isn't dead; it's just needs to be given a chance, and if your campaign can do that, you've nailed CSR and promotion all in one go.
Intel's Progress through Processors campaign launched an application on Facebook through which users could link their own PCs and create a virtual super-computer to power the research work of scientists and researchers around the world. Collaboration has no limits when it comes to digital because everyone's connected.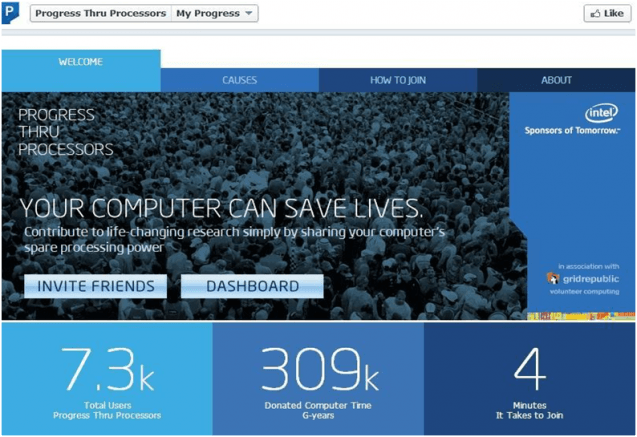 4) Timing and Spacing
Keep in mind that posting at the "right time" is necessary. Understand your customers' behavior and find out when they are most likely to be active on Facebook. "PageLever's seminal research on this topic revealed that the average page only reaches 7 percent of its fans daily."
When you're competing against posts from 600+ friends on your customer's News Feed, timing could make all the difference in the world. Also, plan out how frequently you will post reminders about your campaign for your customers to see. Too many posts can nag them and too little can make them forget all about you amidst the crazy photos from that party last week!
5) A Picture Speaks…
You know the rest of the statement that follows, right? Adding big, crisp visuals to your posts acts like a flag flying high above the city skyline. It makes your posts more colorful and attractive.
Facebook's research shows that photo albums, pictures, and videos increase engagement more than a 100 percent, more than content without visuals. Jackson Kayak, for example, added a photo of puppies jumping with excitement to tell its fans that "Weekend Is Here"—a post that generated 125 likes and 25 shares!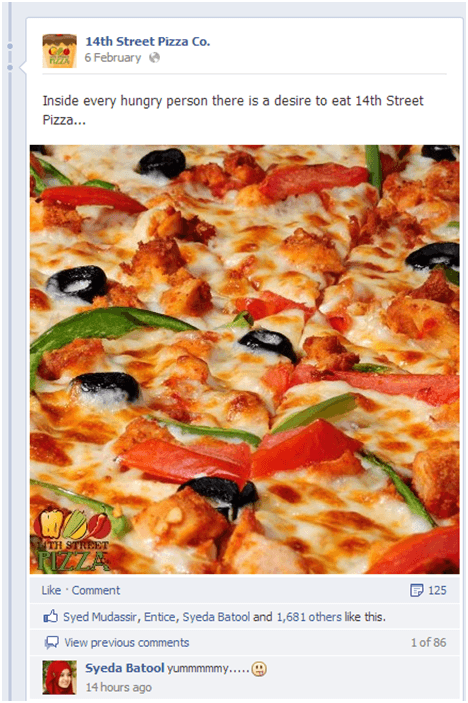 Bonus Tip: Spread It Like a Virus
Facebook campaigns that motivate users to share content are the most successful because then customers become your brand advocates and people don't trust anything more than a friend's opinion. Keep the "virality" factor in mind when creating concepts and ideas for a Facebook marketing campaign. Put yourself in their shoes or test it out on a group of individuals similar to your target audience. Would you share it with a friend? Would they post it on someone's wall? Why?
However, also bear in mind, that the concept alone may not make it viral. You need to put in a little more effort. Facebook lets you buy promotional spaces and sponsored stories in your customers' News Feeds.
Videos like PSY's "Gangnam Style" didn't just go viral because people shared it. They also went viral because people like Scooter Braun bought the rights and put in some bucks to make them appear on social media more than it normally would have.
In conclusion, you need to realize that Facebook presents a medium different from conventional advertising in that it provides more room for interactivity, collaboration, and fun.
To create a successful Facebook marketing campaign, keep the energy flowing between you and your customers. Avoid the common pitfalls. Stay connected with your customers and get to know what they think about your brand. Engage your customers by showing that you are willing to trust them, empower them, and open up to them.
Once you've understood the mood of your customers, you'll be better able to align your posts according to their peak activity times and convert more and more prospects into customers!