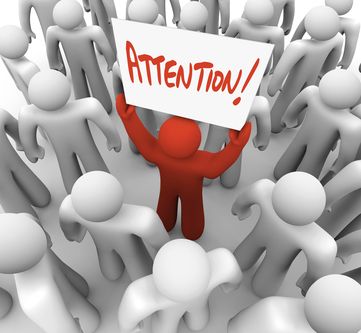 image credit: ShutterStock
On Monday, May 13, 2013, Matt Cutts released a very interesting video to the Google Webmaster Help YouTube channel. The video, titled What should we expect in the next few months in terms of SEO for Google?, covered a lot of ground, including upcoming changes to Penguin, Panda, SERP clustering, hacked sites, and Author Authority.
Give a look to the video for yourself below:
With so many areas being affected, let's look at the best ways for you to insulate against the upcoming changes.
Audit Your Links
The original Google Penguin update hammered sites that had aggressively built links in the past. Most of those websites have not yet recovered, and some of them never will. By labeling the next major update as Penguin 2.0, Matt is purposely refusing to split hairs. This has the look of a significant upheaval for anyone still trying to game the system with any link they can get. He alludes to going "a little deeper" and it "having a little more impact." Don't let the word "little" fool you – this is "a little" deeper than something that caused ripples across the internet.
Paid link schemes are clearly a target for the next round. Google showed a modicum of constraint in the first wave by only penalizing obvious schemes such as BuildMyRank (recently renamed as HP Backlinks).
Now, they have had over a year to root out anyone else playing the same game. Common sense suggests that they will set their sights on a much wider range of paid link services this go around.
The smart webmaster is pausing any paid link acquisition efforts and doing a detailed audit of their existing link inventory.
Will this slow momentum? Yes, temporarily.
But will it help avoid further headaches? Probably, but it's best to be safe.
Most of all, hold your SEO provider's feet to the fire. If you don't already know how they are acquiring links on your behalf, have them share and defend their link acquisition strategy. Be sure you are both comfortable that this strategy is in line with white hat SEO practices and Google's quality guidelines. As Matt says in the video, the best way to avoid penalty is to play by the rules.
Get Off Spammy Directories and Blog Networks
Although it was not overtly stated, we can be pretty certain that Google will penalize or deindex more blog networks and low quality directories. This is not a tidal wave you want to be caught up in. Keep in mind that this piece of the original update was a manual penalty. I don't know how long they had been working on it before it went live, but we do know that they have now had at least 13 months to identify additional sites to penalize.
When auditing your links, pay special attention to directories and blog networks. Start the process of removing links from low authority, spammy sites that have no vetting process at time of submission.
If you find one that charges a fee for being listed but has no approval process, move them to the top of the list for removal request, and later disavow if needed. This is the exact profile that Google went after last April.
Change Your Link Building Practices
With Penguin 2.0 looking like a very big deal, force the issue on link building practices today. As Matt advises, follow the rules and you should be fine. We have seen many columns about Link Earning rather than Link Building. This approach takes much more effort and time, but it also insulates you against surprises such as a major slap from Google.
Once your domain is penalized, it is likely too late. The best course of action is to avoid it altogether.
Embrace Quality Content Marketing
The backbone of Link Earning is a hot topic today: Content Marketing.
Yes, you need site authority. But that is nowhere near the end of the story. Google is extending authority to authors and even publishers, both of which go beyond the website to the entity.
In preparing to kick off a content campaign, be sure to have the necessary markup in place to establish yourself as an author or publisher.
When starting to generate original content, hold yourself to the highest standards. Look at what keywords might drive good traffic. Take time to brainstorm high interest and engaging topics.
Write with passion and tell a story. Make us want to read your work!
If you replace old school link building with content marketing, there are multiple benefits.
Avoidance of penalties and surprises.
Increase in the number of pages indexed with the search engines.
Rapid expanded keyword coverage, which will increase search queries for which you will earn impressions.
You establish yourself and your brand as experts in your chosen topic or field.
Clean Up Any Existing Problems
Just to be safe, be sure you are aware of any problems on your site that need to be addressed. Google never outlines every single detail of their algorithm updates and penalties in advance. The safe way to go is to get everything in order before the updates hit.
Review every section of your Google Webmaster Tools account. If there are issues, take care of them now just to be safe.
How many pages are indexed?
Is your XML sitemap working right?
How many crawl errors are the spiders logging?
What keywords are you ranking for now?
Who links to you? Are they relevant and reputable?
What content is receiving these links?
Is your page load time and overall site performance acceptable?
Is there a list of HTML improvements that you should be fixing?
These are problems we should all be addressing anyway. It never hurts to have the technical SEO aspects all in order. This shows the search engines that you take your site, it's code, and the overall performance seriously.
Conclusion
Matt mentions multiple times in the video that this could be an interesting summer for black hat SEO practitioners. In other words, time is very short. For those of us with years of effort in fringe or questionable SEO efforts, it may already be too late to remediate. For everyone else, get it in order before problems hit you. As we have seen with many of these algorithm updates and penalties in the past, digging your way back out of the sandbox is slow, cumbersome, and often ineffective.