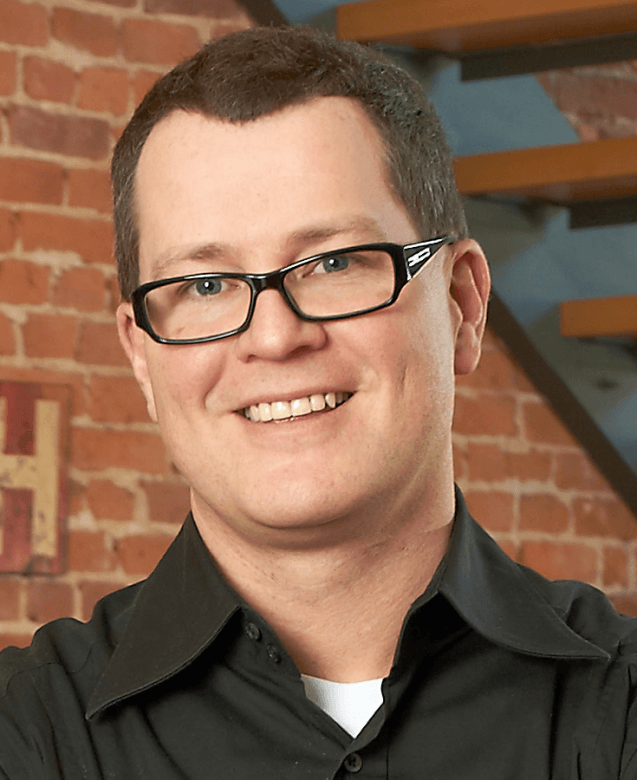 What is happening with local SEO?
Local SEO—or LSEO as I like to call it—is evolving quickly. For instance, Google recently began the process of integrating its old local directory product Google Places into Google+ Local. Also, just within the last two weeks or so Google announced the launch of a Google+ Local Dashboard for managing business pages, which provides insights, top search keywords, and easy access to Google's paid products. So, when you think about it the true late adopters online are small local businesses, which also means they represent the biggest area of growth for Google. As a result, Google has been investing considerable resources and tweaking its algorithm to accommodate local businesses and local searches.
Some reports suggest that as much as 43% of all Google searches have local intent (reports also suggest that the number exceeds 50% on mobile). This is critical for local businesses and SEO's alike to appreciate since Google's local search algorithm is significantly different than it's regular, national search algorithm. One example is the importance of accurate and consistent local information (name, address, phone—also referred to as NAP information) when determining location for purposes of Google ranking one businesses versus another. If local businesses do not maintain consistent and accurate NAP information on their site and across the Web (i.e. on directory sites like Yahoo, Merchant Circle, and ReferLocal) it's considered a negative ranking factor and can actually result in a local business not appearing in local search results or appearing toward the bottom of the results.
Another example of the difference between regular and local SEO includes the quantity and quality of reviews about a particular local business on Google+ Local, as well as recognized 3rd party review websites like Yelp and Citysearch.
Two final things—local businesses don't even need a physical website to rank in local search on Google; all they need is a Google+ Local page (and that's because of Google's blended search algorithm and search results display). Also, for local search purposes, "links" aren't as important as they are for purposes of ranking at the national level. Indeed, with a dozen or so business reviews, optimized NAP information, a handful of local (high authority) backlinks, a few minor tweaks to the businesses website (if they have one) and Google+ Local page, local businesses can quickly move in to the top few slots for major choice local intent keywords (i.e. pizza, Italian restaurant, commercial printer, etc) in no time!
What are your top tips for local SEO?
Claim and verify your free business listing on Google+ Local.
Ask your most loyal and happy customers to write reviews about your business on Google+ Local, Yelp, and Citysearch; provide specific instructions on how to write a review online. Include your request in regular communications with customers (Email, mail, phone).
Make absolutely certain that your business name, address, and phone number are consistent across all citations on the Web, including your website, Google+ Local, Yahoo Local, etc.
Get listed in local directories beyond Google+ Local (i.e. Facebook Business Pages, Merchant Circle, GetListed, ReferLocal, Best of the Web Local, etc.).
Build links. Think local—see how many links you can get from websites local to you, such as your local newspaper, Chamber of Commerce, non-profit organizations (if you donate to charities ask for a link), and local community blogs.
What are the common mistakes people make with local SEO?
As I mentioned above, but can't be overstated since it's so common—too many local businesses have inconsistent or inaccurate name, address, and phone number information across the web. The reality is that Google can't think—it's a machine and when it's confused the end result is likely to have a negative impact on local search rankings.
In addition, simply "claiming your listing" isn't enough—local businesses need to drive engagement on each business directory listing, which includes uploading interesting and useful pictures, videos, and sharing valuable content and information. When ranking websites, Google looks closely at engagement and ranks local businesses that have the most engaging Web presence higher in search.
How can you get more positive local reviews?
Ask for reviews as a normal course of business. In the old days local businesses would need to rely on positive word of mouth or being featured in local media to build authority and buzz. Not the case online. There are various ways local businesses can encourage customers to write online reviews. For instance, local businesses can create a one-page marketing piece and include it in all offline communications (i.e. direct mail, invoices, etc). Similarly, doctors' offices and other businesses with a storefront can post the marketing piece in high traffic areas. Another smart way to generate reviews is to simply ask your most enthusiastic customers to write a review—something like: "Hey Tom – we are so grateful that you are a raving fan of our business. You're the exact person that can help us prove to Google that we rock. Would you be willing to write a customer review for us on Google? It will only take 3 minutes and I'll walk you through the process."
Note that local businesses should create a simple and short instruction sheet (here's how to write a review on Google, Yelp, etc) to share with customers.
For purposes of local SEO the most important place to generate reviews is on your Google+ Local page. Since Google also takes into consideration other 3rd party review websites like Yelp and CitySearch, having reviews (quantity and quality) from 3rd party websites can help you rank higher in local search results.
You have a new book about SEO tell me about that?
The 3rd edition of "Search Engine Optimization: Your Visual Blueprint for Effective Internet Marketing" was released by Wiley in April of 2013, so it's fresh off the press. I wrote the first edition way back in 2008 and released the second edition in 2010, so this release is timely and includes a lot of new content. The third edition of SEO Visual Blueprint includes 15 chapters that cover all aspects of onsite and offsite optimization. Chapters on keyword generation, basic/advanced website structuring, creating content and pages, building links, creating communities, and more. There is an entirely new chapter on Local Search Engine Optimization, which actually was written from person experience as I've been focused on the local e-commerce space with a start-up called ReferLocal since selling my former company Pepperjam back in 2009. There are also non-SEO chapters on social media optimization, Google Analytics, and two chapters on Google Adwords, including how to improve quality scores.
The style of the book is unique in that it is visual and is written more as a step-by-step guide than an actual book that you may read from cover to cover starting at page one. The visual style required me to break up concepts into short 2-4 page "tasks" that include screenshots to help the reader visualize the task. In this way, you can open up SEO Visual Blueprint at any point in the book and just start reading and you'll learn something. Of course many readers will read from start to finish, but it's not necessary to benefit from the book. In addition, the style also lends itself to simply being a guide as you are building or redesigning a website or attempting to complete an SEO task. For instance, let's say you are looking to set-up 301 redirects or need a few good SEO tools and plug-ins to look at backlinks or on-page content—you can simply open to those sections of the book, read the 2-4 page tasks associated with those actions and be ready to rock and roll.
SEO Visual Blueprint has been one of the best-selling SEO Books of all time with over 50,000 copies sold. I'm already thinking about what I should add to the 4th edition and I'm always on the lookout for suggestions.
Since selling Pepperjam what have you been up to?
Shortly after selling Pepperjam in 2009 I started an early stage technology angel investment firm called KBJ Capital. The KBJ Capital portfolio includes 13 technology companies, including ReferLocal (local SEO and e-commerce), Internet Marketing Ninjas (link building/online marketing), APPEK Mobile Apps (B2B mobile app development), pathmapp.com (mobile A/B testing), Highlighter.com (engagement software for publishers, educators, and consumers), Yumm.com (social bookmarking for recipes and food pic sharing mobile app), Viglink.com (outbound link monetization), Internet Media Labs (NYC-based accelerator and big data software), French Girls App (take a selfie and have a random person draw you), and LavCup.com (restroom media), among others. I'm Founder and CEO of ReferLocal and serve as Chairman of Internet Marketing Ninjas where I advise CEO Jim Boykin on M&A, executive recruitment, and growth. I also continue to travel around the glob public speaking and count PubCon and SEOktoberfest as two of my absolute must attend industry conferences.