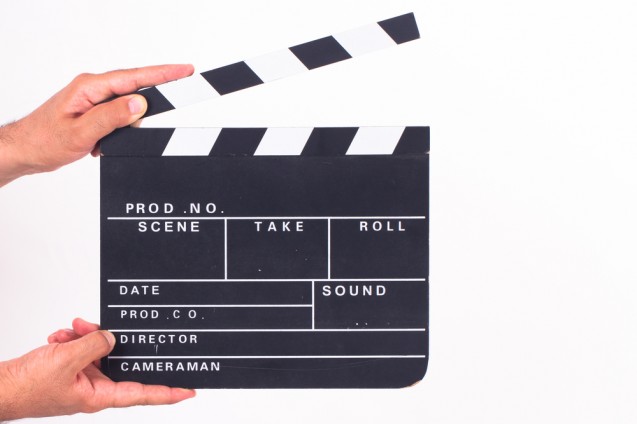 Video marketing is killer, right?
It's one thing to spend all this time making a video for no one to know about it, let alone view it. What a waste of time! Before I sit down to make a video, I go through a step by step process to ensure that my video will be a success.
What's in that process?
I do content research, market research, and keyword research. That right there is a time suck. I still have to 'actually' create the video and promote it. If you're not going to promote your videos after you've written them, then you've wasted lots of time!
Today I want to teach you how to get more exposure for your videos on Facebook.
Mistakes made by video marketers:
You know what most marketers are doing right now? They're finally realizing that video marketing is more powerful and higher converting than blog articles. It's because people can see your face, feel your energy, and see your passion in action. Try getting that into a blog post! 😉
Most marketers are uploading their videos to YouTube and then posting those links to Facebook. It's all fine and dandy, but some interesting research suggests that you could be even more effective in your video promotion. This research shows that videos uploaded to Facebook vs videos that are uploaded to YouTube get more comments. Whoa!
Interesting facts about Facebook and YouTube you probably didn't know
Not only is the engagement higher, but facebook videos are more mobile friendly and you can view them right in the newsfeed. Notice, next time you click on a YouTube video, watch and see how you're redirected to YouTube.
My absolute favorite thing about Facebook videos is that they stay in the newsfeed up to 10 times longer than YouTube video links do! Make sure you're putting this advice into action, as it will increase your video's effectiveness on this social platform.
Getting additional exposure
If that wasn't awesome enough, then allow me to share with you a way to increase that exposure tenfold! Don't stop at just uploading a video, start boosting or promoting those video statuses! (This is only available to Facebook fan page users.) You'll notice at the bottom of each status it says 'Boost Post'. You can also boost the post from the Admin Panel.
When you select that option, you'll be given some options. It looks like this: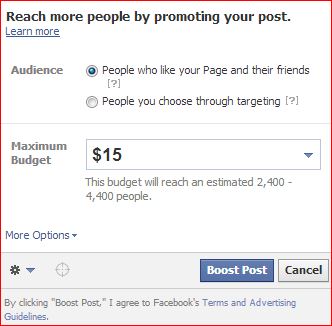 The little downward arrow next to $15 gives you all the multiples of 5 from $5 all the way up to $50 per promotion. When you compare the exposure a normal status gets to a promoted post, you'll notice a seemingly large gap. It pays to promote your posts. Every time you upload a video to Facebook, you'll be wise to promote it for additional exposure.
Conclusion
I hope you've found this post valuable. Learn from other marketer's mistakes, upload your videos to Facebook instead of using YouTube links, and promote your posts for more exposure.
What questions do you have for me?
image credit: Shutterstock