The best thing about Wikipedia (and also the one that probably makes it less reliable, but that's not the point) is that it is use-edited; thus tracking its edits may be another way to keep an eye on hot trends and spot questionable content (for your link bait inspiration for example).
This post is about using Wikipedia for monitoring and finding this sensational content for:
Spotting hot trends;
Writing timely content;
Getting more post ideas;
Better understanding the topic.
Deletionpedia
Deletionpedia is a Wiki tool that tracks deleted and most edited content. It's great for spotting most spammed topics as well as finding most edited sections. To do so, you'll need to check the following section: Pages with 200 or more revisions: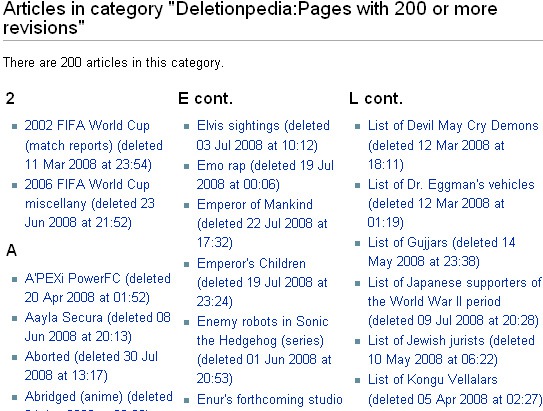 Wikirage
Wikirage is another really useful online service tracking Wikipedia pages that recently received a high number of edits. On entering its home page, you can see most edited pages during the past hour, 6 hours, day, 3 days, or week.
I found its search feature really useful for finding questionable (well-discussed) topics based on any keyword:
1. Search for your base word;
2. Scroll down Google ads to actual search results to find often-edited Wikipedia pages relevant to your search query: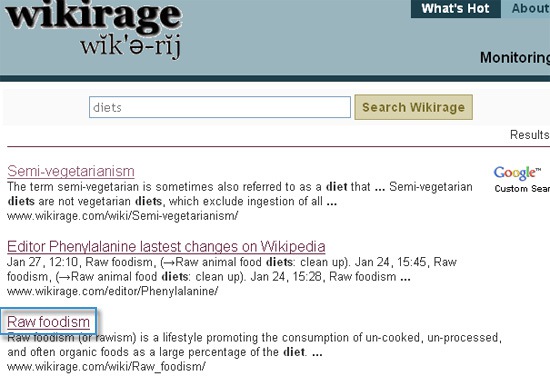 3. Click through to any that seems good to you and check "Discussions" page on Wikipedia to see what actually was edited and why (as well as which related questions people discuss):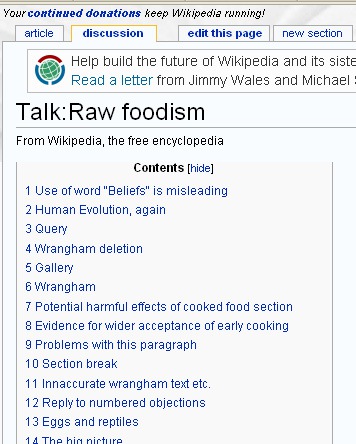 4. Additionally, check Wikidash Board – the tool which visualizes how heavily any Wikipedia page has been edited over time: