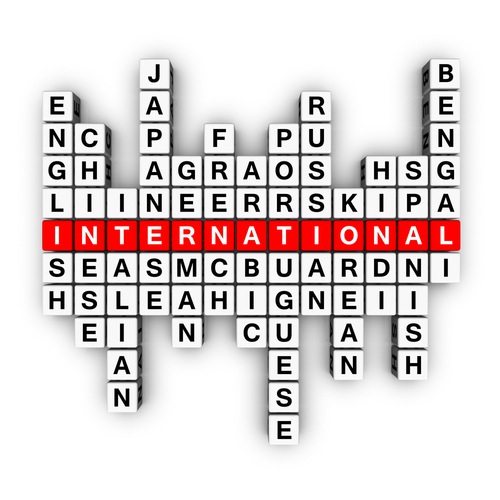 As online users become more savvy and increasingly reject direct and invasive advertising techniques, content marketing is becoming ever more important. It's a key way to engage customers and spread brand awareness.
Creating content that is both relevant and valuable to its target audience is at the very heart of effective content marketing. This can be challenging enough in a single language, but if you're dealing with multiple languages and cultural differences, there are even more issues to consider.
It's certainly not as simple as throwing your content through an automatic translation program and hoping your message still gets across. There can be a lot more work involved, but it's undoubtedly worth the effort.
English remains the single most commonly used language online but it still represents only around a quarter of total usage and other languages are rising at far faster rates. Where English Internet usage grew by 301 percent between 2000 and 2011, Arabic increased by a huge 2,501 percent. Sharp rises in Chinese, Russian, Spanish and Portuguese (the last two largely reflecting growth in Latin America) also help illustrate increasing penetration rates in emerging markets.
Already more than half of companies in the Fortune 500 maintain multilingual websites, with 70 percent of the top 20 boasting some degree of localized content. Company websites provide an essential window and are often a customer's first port of call, but blogs and social media profiles can also be ideal platforms for multilingual content marketing.
Do Your Research
It should almost go without saying that thorough market research is essential before taking your brand to foreign markets. There's little point in undertaking any kind of marketing campaign if you are not selling in a particular region or country. There's also little point attempting to sell in the first place if your product is unlikely to have that cross-cultural appeal.
Once you are committed, you will need to ask some basic questions about the market. These can involve languages spoken (for example, Belgium has three official languages, plus a number of unofficial languages or dialects), consumer habits and cultural expectations.
Identify Your Core Message
It's important for any brand to have a strong core message. Harley Davidson do not just sell motorcycles; they also offer a lifestyle. Visa built campaigns (remember "Visa Is Everywhere You Want It To Be"?) around the fact that their cards can be used pretty much everywhere.
Unless you have an utterly unique product (and if you have a successful one, there will doubtless be imitators close behind), you will find you will find yourself competing with other businesses offering similar products and services. What do you offer that's different or what do you excel in? How do you want people to connect to you? Identify your core message and tailor the details of exactly how you deliver it to suit individual markets.
Simplify Content Management
Content management systems such as Joomla, Drupal, and WordPress can help take some of the hassle out of adapting your content. They all support multiple languages with features to streamline the process.
Other tools such as translation memories, terminology databases, and corporate glossaries can also be useful. Translation memories store previous translations across given language pairings and can be used to search and retrieve phrases and content that has already been translated. This can help save on both time and translation costs and ensure you maintain a sense of cohesion throughout your translated content.
Furthermore, this can be particularly important if you are using a variety of platforms such as websites, blogs, press releases, and social media sites. Terminology databases and corporate glossaries can be similarly useful and are used to ensure you maintain a uniform approach to technical and corporate terms.
Translate and Adapt Content
With your core message and content management systems in place it's time to adapt your content. Translation is only one part of this, albeit a vital one. You should certainly never rely on automatic translation as this can be prone to contextual errors, and may not deal well with colloquialisms, slang, abbreviations, and other linguistic variations.
Working with native translators certainly helps, but they should also preferably have experience in creating the type of content you need. Messages should be adapted as well as translated to take into account cultural preferences and tone. This can also involve localizing content with specific cultural references, whether these are references to places, current affairs, celebrities, TV shows, or culturally relevant jokes.
Even the biggest global brands can find multilingual content marketing a challenge. But as the World Wide Web becomes ever more diverse, it offers an important way to reach across cultural and linguistic divides.
Image Credit: Shutterstock / ALMAGAMI