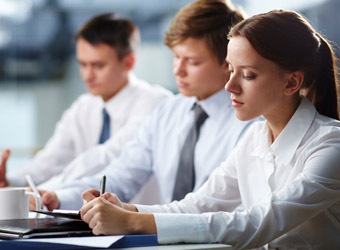 Because I own my own company I know how hard it can be to continually bring in new clients and keep a steady flow of income. You have to have a plan for 6+ months down the road and offering workshops or classes might just help you.
I believe a very important part of consulting is training. I have trained businesses on everything from using WordPress to tailored social media strategies. Training pays well for the moment, but that particular client may not bring in monthly income. If you do a good job they will spread the word, which is what you want, but you still need to have a plan to keep clients coming in.
Workshops / Classes
Because I was doing so many training sessions I decided to test out offering a class to locals for some self-promotion and to hopefully bring in new clients. I am going to break down the steps I took and then explain the benefits of the process.
Planning
Planning a workshop or class is a lot of work. Here is a list of things you have to start working on months before your promote your workshop/class.
Subject – what do people in your area need to learn and what hasn't been stuffed down their throats already?
Number of people you want to attend
Location that can accommodate the number of people attending, offers screens for presentations, wi-fi and tables for promotions.
Will location be easily accessible for those in your area?
Presentation
Promotional items to give away
Will this be a free or paid workshop/class?
My Strategy
For my first class I offered it for free because I needed to create trust with the locals and get people in the door. My subject was the very basics of SEO. This workshop would help people determine if they were really getting what they paid for and it would help others choose the right SEO company to use.
I had a limit of 100 people and I chose a local university that offered a stadium like room with everything I needed to present. This location was right off the highway so it was easy for locals and for those that might want to travel. The room would hold 120 people.
I worked on an outline of my presentation before I promoted it so I would know how to promote it. I ordered pins with my company name and contact info as a promotion, but the smartest thing I did was plan to have my presentation printed in a spiral book so attendees could take notes in the book.
The goal behind the printed presentation is that they would keep it and see my business name over and over again. I also didn't have to worry about power cords for laptops and wi-fi for them. I advertised that people could just show up, get a book and take notes. The room rental, books and pens did cost me some money, but it is advertising so the cost made sense.
Online promotion strategies used:
Facebook and Google ads
Listings in event websites for my city and other large cities within 2 hours of driving distance
Blog posts
Email marketing
Sign up form on website
"Seats are limited"
Potential clients could attend for free. If you have someone that is considering using you for a service you should invite them. There is not a better way to create trust than to show them that you really know your stuff. Suggestion, make sure you have a good number of attendees registered first before you invite them.
There were two tables at the event. One table had pins, presentations, business cards and rack cards ready for people to grab. There were also two sign-up pads for email newsletters promising tips, news and first chances at upcoming classes. We also had a cute box that offered a chance to win entry to a paid class for their business cards.
The other table had bottled water, pastries and coffee. The goal behind these tables was to show people I knew how to throw a workshop or class, I had the money to provide everything that was needed (therefore I must be good at what I do) and I met the needs of the attendees. I hoped the word would spread so when I started offering paid classes people would attend.
Staff – I had 1 person at the door to register people and there was person behind each table available for questions. Everyone had company shirts on.
Email attendees after event to thank them for attending and ask for feedback. By contacting attendees and thanking them for their time you have one more opportunity to jump in front of them again. We always asked for feedback and for most of the classes we offered a coupon code for next class. We say hi, we say thank you and we give them one more thing.
The Results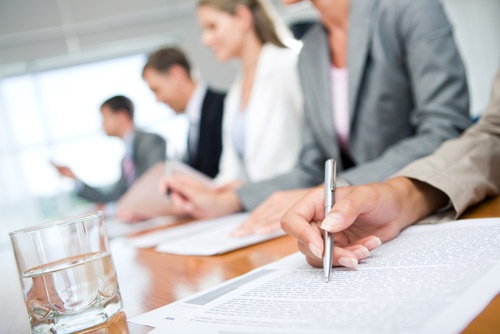 I had 83 attendees show up at the first event. My presentation was 1 hour and 10 minutes long with 20 minutes of Q&A. We ended up staying over an hour after the presentation to answer questions and to discuss potential projects with attendees. Immediate clients made that day was 3 and over all we got 9 from that day.
At the end of the first class we announced the next class which would be in 90 days. Thirty-two of the attendees at the first event attended the second class. All classes after the first where paid classes and I believe the cheapest price was $100 per person. For some classes if a company had multiple employees attending we gave deals. The smallest class we had was 20 and the cost was $200 a person and no deals were offered.
Every future event was handled the same way with printed presentations and that strategy worked really well for us. We had classes on a variety of topics. We chose topics that we knew small and medium-sized businesses would need help on. Some of the businesses came in to almost interview us. They could see we knew what we were talking about, they learned about the topic and then trusted us enough to hire us. The cost of attending was money well spent to make sure they hired a good company.
Two Ways of Making Money
We made money on the classes themselves and these classes brought in clients for the next two years. Having a class or a workshop is a lot of work and you lose an entire day throwing the event, but the benefits are many and the long-term income is great.Workshops or classes also give you a variety of ways to get your name out to your community.
I would not recommend workshops, classes and training to everyone. You have to be very comfortable speaking in front of many people, handing questions, teaching/training and dealing with those that show up just to try to prove they know more than you.
You also want to reserve the right, in all your marketing materials, to not allow someone to attend your event. When we taught a class on WordPress we had 5 other web design companies (already offering WordPress services) sign up. How we handled this situation was people would register for the class through the form on our website. We would review and research the attendee and if they were not a competitor we would email them a link to make a payment. If they were a competitor we would say no or the class is filled, but that did not stop one from showing up the day of the event.
Some Ending Tips
OK, I am going to put some tips in here that are slightly embarrassing. I have done a lot of speeches, trainings and classes so I am throwing in all the bad stuff…
Plan for things that can go wrong and have strategies for when they do.
Have staff there to help you.
Plan on staying after to answer questions and make sure to reserve the space to accommodate for that extra time.
Make sure to turn your microphone off BEFORE you use the restroom (I remembered just in time!).
MAKE SURE your instant message to your partner, wife or husband is turned off! Not just shrunk. I spoke at a nanny convention and my husband sent a message about me in the shower that morning and it popped across the very large screen…I didn't even know until after…humiliating!
Have a drink close by. There is nothing worse than needing a drink and having to talk. It can also be used to give you a couple of seconds to consider how to answer a question.
Have a plan on how to deal with the person who tries to talk/ask questions through your entire presentation. They will be there!
If you are a female company owner you might want to have a male staff member attend the event for the occasional perverted old man that shows up and wants to talk to you after and won't go away (and then tries to attend every event you throw and invites you to his house to talk about business!).
So, if workshops seem like a good idea to you I hope I have offered some suggestions that will help.