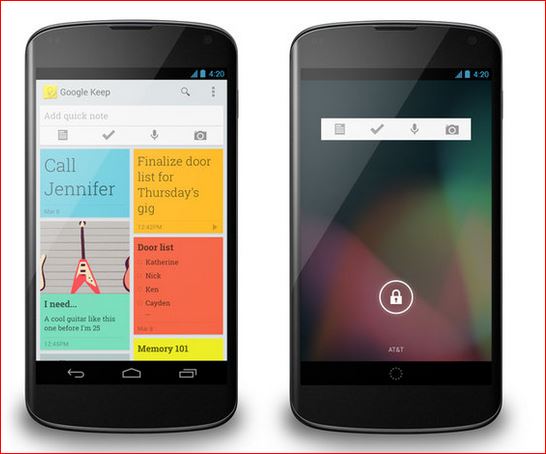 Google is on a roll when it comes to mobile applications. First they come out with the new Google + Local app, now they come out with an app called Keep. Have you downloaded it yet?
What does Keep do?
It is a productivity app that has taken to-do lists to a completely new level. You'll notice that it has a beautiful and colorful interface, of which you have complete control of.
How does it differ from other productivity tools?
Keep allows you to add images, text, and audio notes to your to list. When I saw that we could add audio notes, I hurried to the App Store to download it, but found out that it's only available in Android. 🙁
Good news for all you Android users though..
When you compare this app to Evernote, another popular productivity app, you'll notice that Keep falls short in some areas. Some of these include:
the lack of the ability to share notes with other people

relies on an internet connection
no folders or categories
If you're using Evernote or another productivity app, will you switch to Keep? If you've already been using the app, how do you like it? Please comment below. 🙂