Google is now letting searchers donate to non-profit organizations directly from search results.
A "Donate" button has been added to Knowledge Graph cards of US-based nonprofits. With a simple tap or click of the button, searchers can easily donate an amount of their choosing.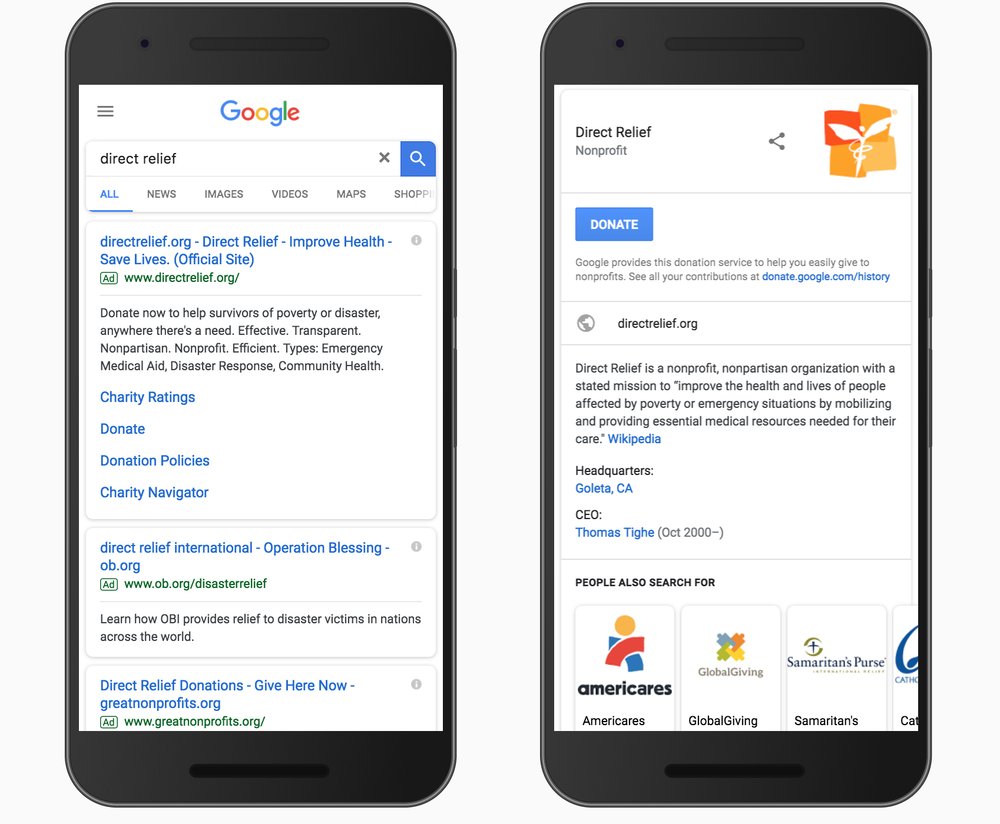 To trigger this feature just search for the name of a US-based nonprofit, which is standard practice for surfacing Knowledge Graph cards.
Google's "Donate" button has the potential to be a boon for nonprofits, since it's now easier than ever for users of the world's largest search engine to extend their generosity.
This feature has arrived at the perfect time, as Google "nearly 30 percent of all giving happens during the holiday season."
The amount of people searching for ways to donate to nonprofits is also said to be up during this time of year.
In order for US-based nonprofits to be eligible to display the "Donate" button in search results, they have to first opt in to Google For Nonprofits