Google's latest update to its iOS app allows users to filter search results by date range.
Here is the info included in the changelog: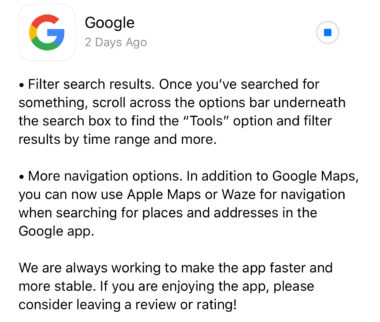 I tested it out and it works exactly as advertised. You'll find the "Tools" option toward the end of the option bar after you search for something.
After tapping on "Tools" you will see another bar appear underneath with filtering options.

Tap on "Any Time" to filter your search results by a predefined date range.
Here are the options there are to choose from: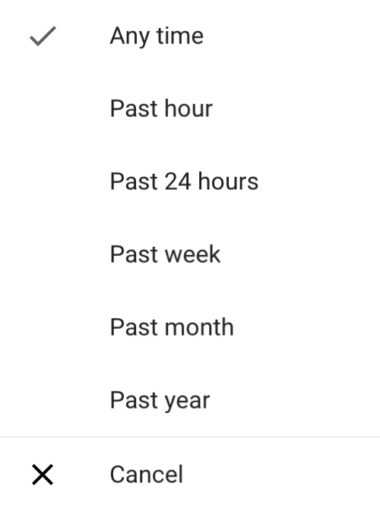 Tapping on a date range will then render the search results again with your filter applied.
The new set of search results will be automatically sorted by relevance. If you want a true chronological listing of search results, tap on the button and select "Sort by Date."

As you may have noticed in the screenshot, there are a couple of other filtering options available.
There's also the option to search by country, and tapping on "All Results" gives you the option to conduct your search verbatim.
Of course, filtering search results by data or by country is not a new thing, but it is new to Google's iOS app.
Those who search only via the app, and not a mobile browser, may not have ever known the feature was available.
Now casual and power searchers alike can do more without having to leave the Google app.