Google constantly rolls out changes to its search algorithm in an effort to provide users with the most useful results possible. As many as 500 minor changes surface each year, along with a dozen or so major updates to thwart spammers and anticipate the information users really want to find.
Each major change to the algorithm presents a challenge for search-engine professionals, who in turn scramble to maintain their hard-won SEO placements.
More often than not, the search community doesn't agree on benefits of these algorithm changes. Some experts predicted the most recent change would have no effect, while others claimed the results would negatively impact up to 90% of websites. The latter turned out to be true.
Like its organic counterpart, paid search is a bit of a mystery when it comes to the effects of algorithm updates, as Google does not disclose the exact changes for each update. Despite this lack of control, businesses relying on paid search can take action to learn how these updates will affect their paid search efforts.
The first step is understanding Google's overall strategy. This will help businesses achieve success in their search-engine efforts. While Google hasn't provided details on whether and how its latest algorithm changes might affect paid search, recent trends point toward organic search becoming a greater factor the success of a paid search campaign. This trend falls in line with Google's strategy of making searches more useful for users, providing the right results in the right place and at the right time.
A search engine that provides the best and most accurate results is one that people want to use, and users help generate paid search advertising. So, it's in Google's best interest to provide high-quality search results that generate sufficient traffic to sell ads.
Importance of the Quality Score
A significant way in which Google's algorithm changes are thought to affect paid search is through AdWords Quality Score. Google remains tight-lipped about how the Quality Score is calculated, but it's clear that it affects your paid search on every level: from overall campaign, to AdGroups to keywords. Calculation of the score includes factors like the click-through rate of your keywords over time, popularity of your search terms, and the quality of your associated landing pages, directly correlating with organic side of algorithm factors.
Google uses the score in a number of ways, including the cost per click determination for individual keywords and estimates for bids to land you on the first page of paid results. Google provides detailed instructions for checking the Quality Score of each of your keywords.
How Quality Landing Pages and Linked Pages Impact Paid Search
Although exact details of how Google's algorithm changes affect the connections between paid and organic search are not disclosed, it's clear that successful paid search campaigns can benefit from high-quality content on both landing pages and additional pages linked to them. Until a few years ago, Google treated landing pages somewhat like second-class citizens in its paid search process: they were evaluated only in determining whether to allow an AdWords campaign. The logic was that landing pages couldn't be seen before a user clicked through and, thus, did not affect whether a particular paid ad was clicked.
However, Google's recent algorithm changes — with their strong bent toward relevance and accuracy in searches — significantly elevated the importance of landing page quality in keyword Quality Score, which in turn affects the success of a particular AdWords campaign. Google now assesses linked landing pages based on both the quality of their content and their relevance to the associated AdWords keyword.
In addition, Google tracks how often search users return to Google after going to a landing page, an indication that the found landing page was not relevant to the intended search. Overall, landing pages that Google determines to be highly relevant should find greater success in achieving optimal placement.
Writing Your Pages for People, Not Search Engines
Google's many algorithm changes over the past several years — particularly Hummingbird, a major update that rolled out in 2013 — all point to one goal: providing relevant search results to users. Ads don't exist in a vacuum: they're linked to pages, and the content on those landing pages must provide users with timely content that's relevant to their searches. So, even when Google's algorithm changes don't directly affect paid search, they indirectly affect it through their impact on associated landing pages.
As Google matures, a key feature that sets it apart is the gradual implementation of semantic search — the ability of the engine to "know" what you mean when you ask a question. If a user searches for "flowers," it's likely that they want to buy or order flowers right now, not research flowers types.
Having a relevant, well optimized landing page offering a variety of flowers to purchase will help you land on top of Google's paid search as compared to a non-optimized landing page.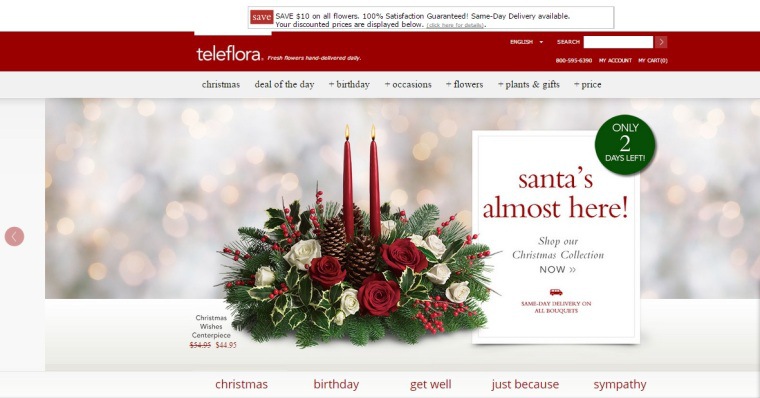 Keeping your landing pages relevant means writing content that brings value to your visitors in a timely fashion. This means that content marketing is more important than ever, and Google is looking favorably at businesses making consistent efforts to create high-quality content. An effective content strategy not only helps your associated ads achieve better placement and lower click-through rates, it also creates opportunities for social sharing among your users, and it signals that your site is dynamic and continually interesting.
Coping with Changes to Google's Algorithm
Since it's not known what exactly Google changes in each algorithm update and how those updates affect paid search, it's smart to focus on the content of your landing pages, as well as pages that are linked to and from your landing page. If your company hasn't already implemented an active, formalized strategy for content marketing, it's time to do so. In order to keep your site visible, you first have to understand that keywords are no longer king on websites. While advertisers can still access keyword information, the data is no longer available for organic search, and Google is playing down the role of keywords in ranking pages.
Additionally, to improve your rankings, you must figure out what questions your users are asking. The newest iteration of Google's algorithm has become more friendly to voice searches, which are phrased as questions. Also, make sure that your content strategy addresses the role of mobile access, including differences in how users interact with your content when using tablets and smartphones.
Google's strategy in recent years — making search more relevant, timely, and meaningful to users — clearly affects both ends of the search spectrum. To successfully maintain a comprehensive search strategy, marketing professionals must constantly strive to create innovative content that keeps landing pages fresh and valuable to users.
Featured image: Shutterstock.com. Used under license.
Screenshots taken December 2014.