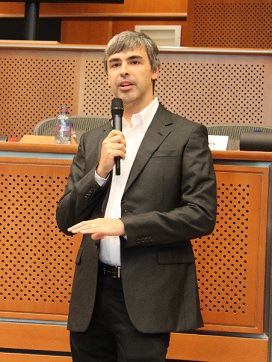 Larry Page, who reclaimed the CEO position at Google in April of 2011, is attempting to strategically position the search engine by instilling a sense of urgency and focus within the technology giant's workforce. However, only hiring the brightest minds combined with a flat power hierarchy can often make it difficult for Google's mid-level management to get the full cooperation of their employees.
Scott Lederer, a former Google employee, said the following of how decisions are made within the search company:
"There's a lot more persuasion involved because Googlers are really smart…They are not going to do something for you just because of your title. You really have to make your case."
In a recent interview with The Wall Street Journal, Karen May, Google's VP of Leadership and Talent, confirmed that leadership roles do not always equate to employee buy-in.
"One of the practicalities of a less hierarchical company is that you aren't necessarily going to have the position of power to decree something or dictate something."
GoogleEDU, the search engine's two-year-old learning and leadership development program, offers classes for new managers and executives to help them adjust to the Google culture and manage Google's staff in a professional manner. In an effort to make GoogleEDU more effective, the company recently revamped the program based on data analytics and other important metrics.
As a result of the data-centric approach to leadership development and education, Google decided to eliminate certain classes that were under-performers and introduce new material as necessary. In addition, the GoogleEDU data is helping Google apply logic to the scheduling of classes and fine tune class suggestions.
Although Google declined to specify the exact impact GoogleEDU has on company morale and attrition, Ms. May said:
"We do see in our overall satisfaction scores that it does make a difference when we invest in people."
In 2011, approximately one-third of Google's 33,100 global employees participated in the GoogleEDU program.
Sources Include: The Wall Street Journal & ZDNet
Image used under Creative Commons from Marcin Mycielski