A select number of site owners are currently being invited to test a new feature that allows searchers to message businesses directly from Google search results.
There's a new Google My Business Help guide dedicated to the messaging feature, but it doesn't provide much information beyond telling site owners to follow the instructions in the email.
There's no information about how you can get invited to test the new feature, or what types of businesses are being selected at this time. Although the help guide does provide a screenshot of what the new messaging feature looks like in search results, which you can see below: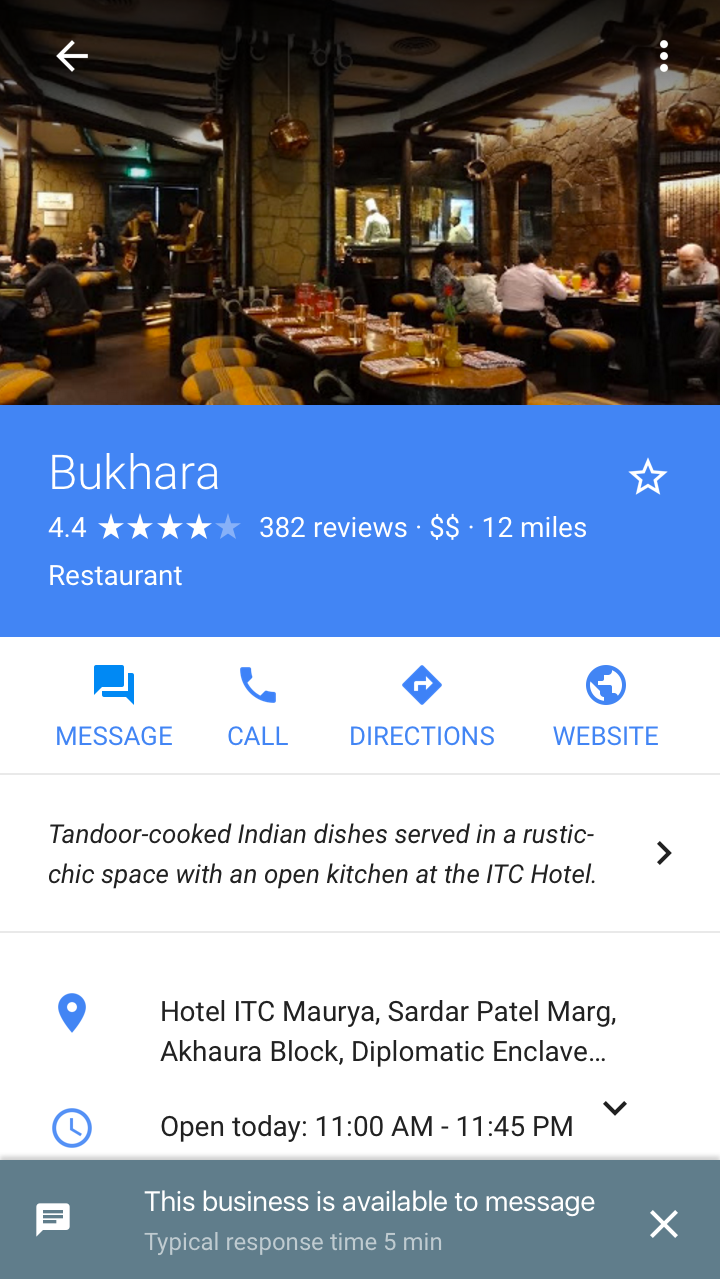 When it comes to the actual messaging itself, businesses have two options. They can either use traditional SMS messaging, or as an alternative they can use Google Allo.
Be weary though, if you get an invitation to try this feature it's not advisable to sign up unless you intend on being fairly prompt with your responses.
When a customer messages a businesses they'll be provided with the business's average response time. If the customer perceives the average response time to be too long, it's possible they will move on to a more responsive business.
Google warns that it will even suspend businesses from the pilot program if their average response time becomes gets to be too long. In other words, don't accept the invitation unless you intend to actively communicate with customers on a regular basis.
However, if you sign up and then later decide having searchers message you isn't something you'll be able to keep up with, you can opt out of the test at any time.
It's interesting this news about Google's new messaging feature comes just one day after Bing announced it is rolling out a similar feature. The key differences are Bing's new messaging option appears to be getting a much wider rollout, and businesses have the option to chose whichever messaging service they want. Whether it's SMS, WhatsApp, Facebook Messenger, and so on.
At this rate, it won't be long before the option to text a business from search results is as commonplace as the option to make a phone call.