Google has been spotted testing a new design for both paid and organic search results.
Changes include putting the URL at the top of search cards, fewer ads, and adding more color to organic search cards.
Here is a look at the new design, which was caught accidentally when conducting a search for "AdWords audit."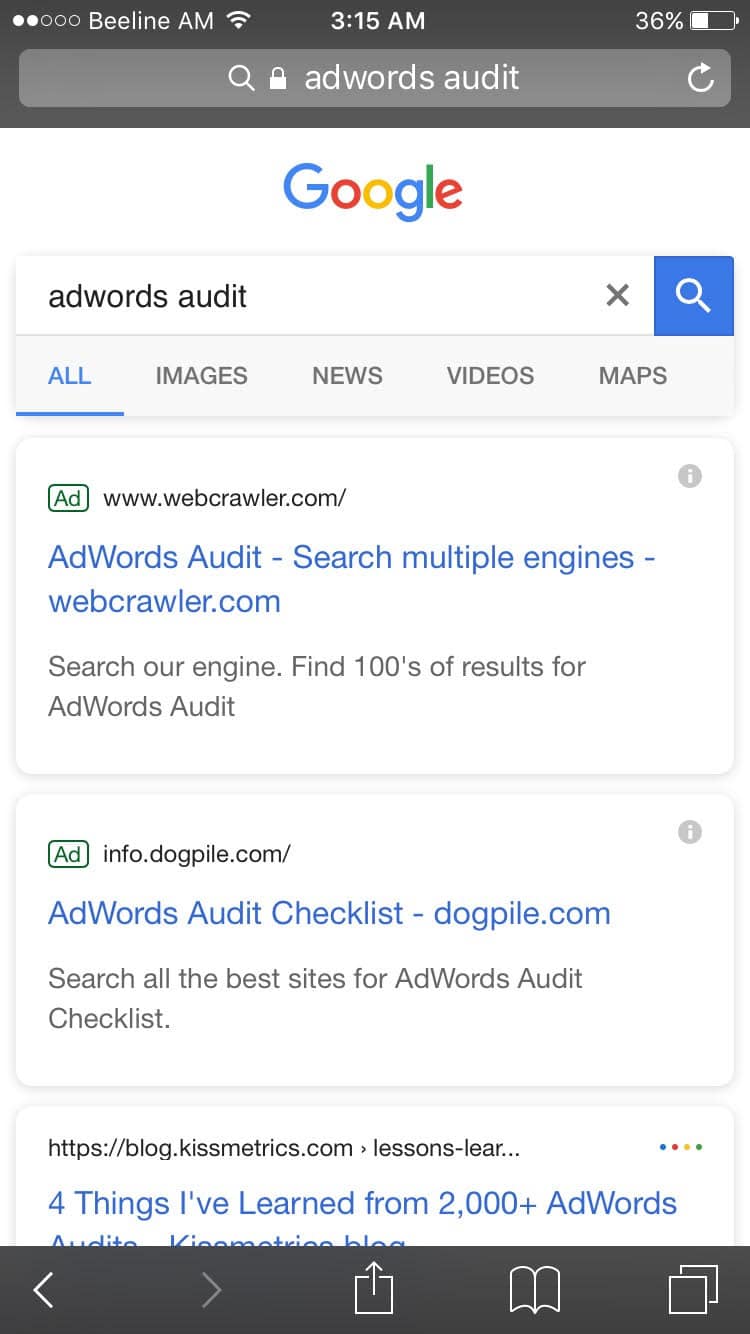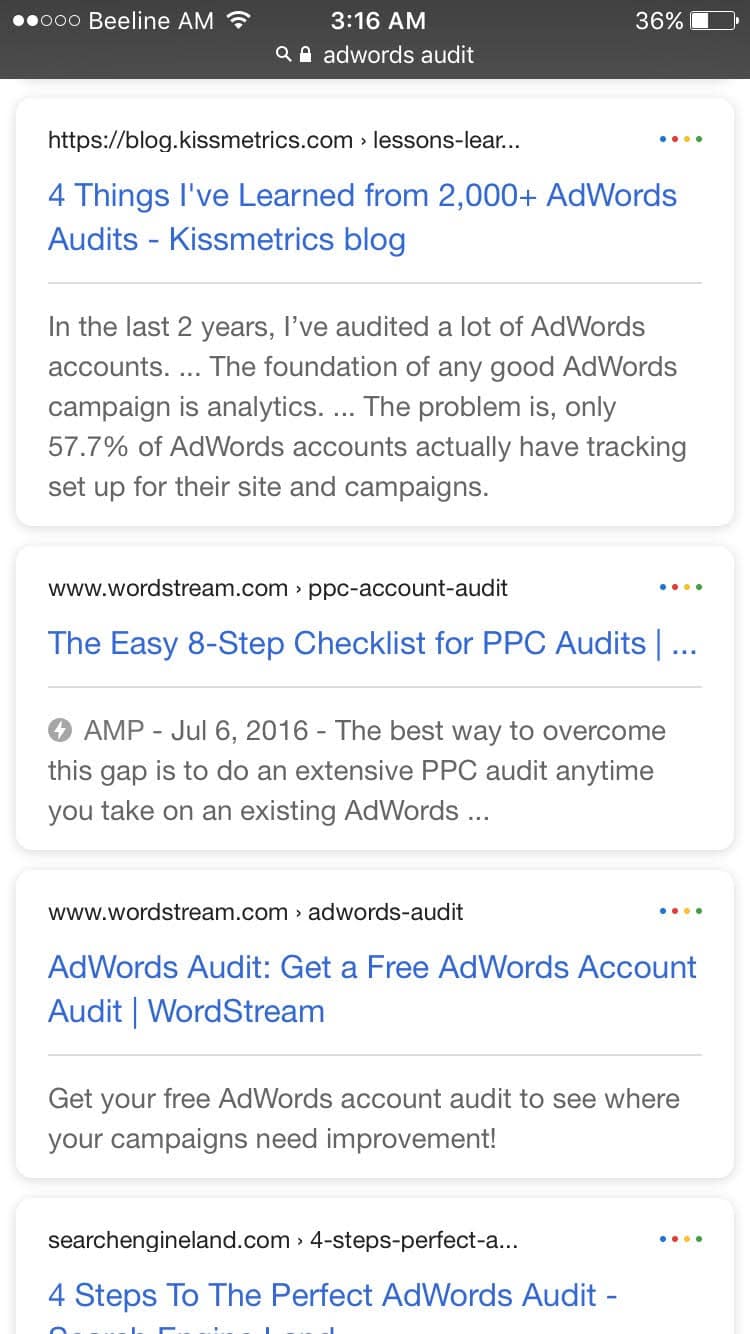 As you can see, there are only two ads at the top of the page compared to the usual four ads. Titles and URLs within organic and paid search cards have been rearranged.
Interestingly enough, the colored dots in the top right-hand corner of organic search cards are purely an aesthetic change. They serve no actual function.
Tapping on the colored dots does nothing. My best guess is they are there to indicate the displayed URL has been shortened.
Here's a look at the new design toward the bottom of the SERP.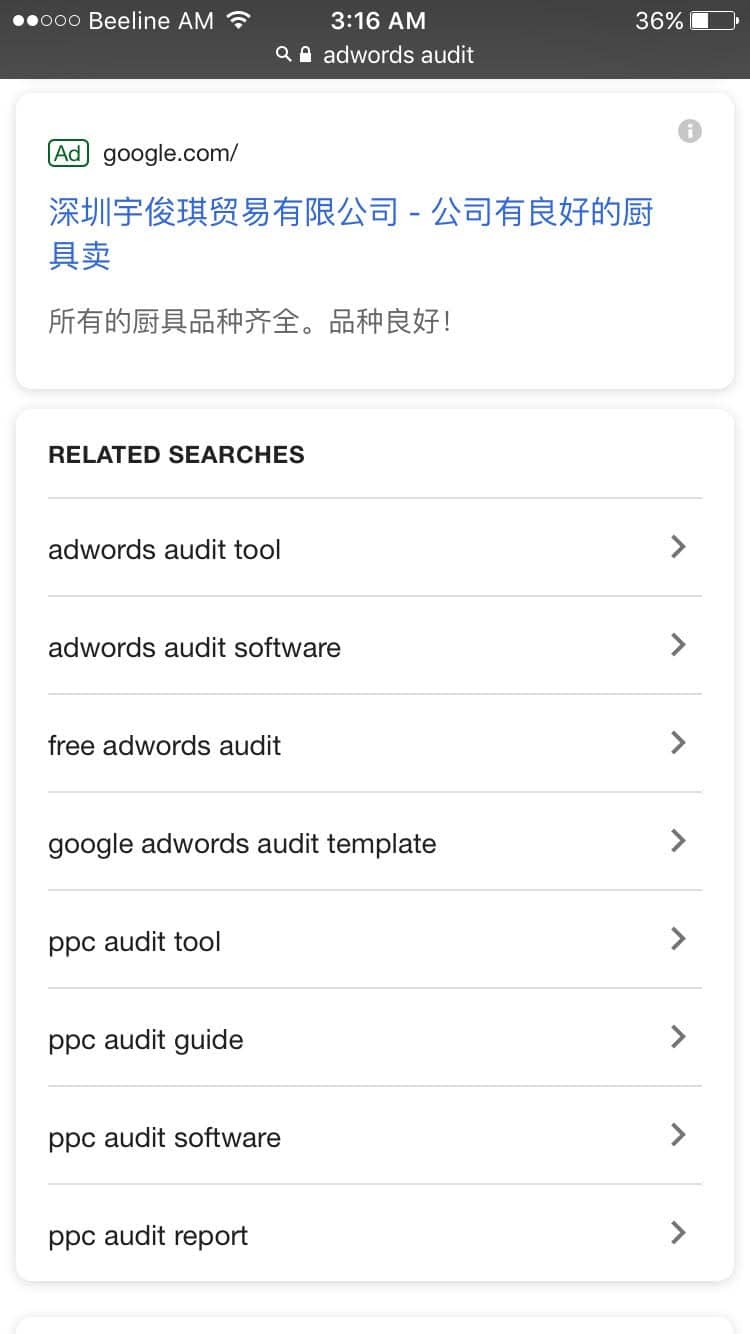 Looking at this screenshot, you can see there is only one ad included at the bottom of the page compared to the usual three ads.
As far as I can tell, Google has not changed the "Related Searches" block at the bottom of the page.
Have you seen this new design for mobile search results? If so, feel free to reach out on any of our social media channels with your experiences.