Google has quietly rolled out a new addition to its search results pages. Next time you search for a hotel on Google it may tell you where you can find the best deal. When you search for hotels, there's a new "DEAL" tag that will indicate where you can get the best value.
The new DEAL tag appears in both the local 3-pack and in the Local Finder map results. Here's how it looks in the local 3-pack: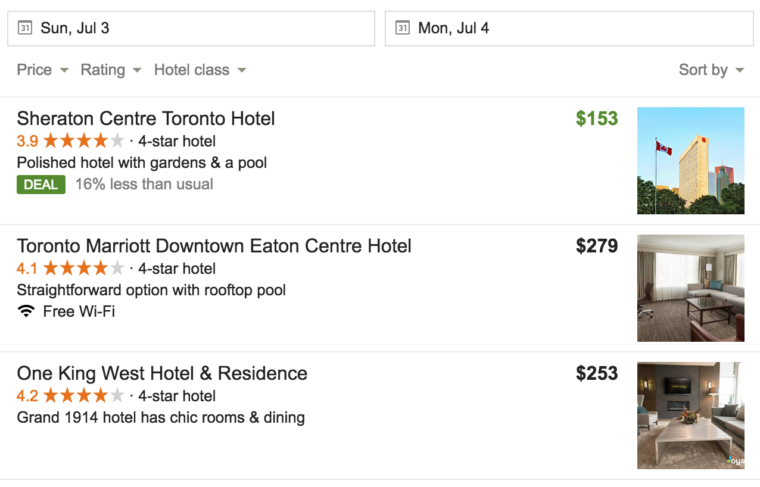 And here is how it appears in Maps: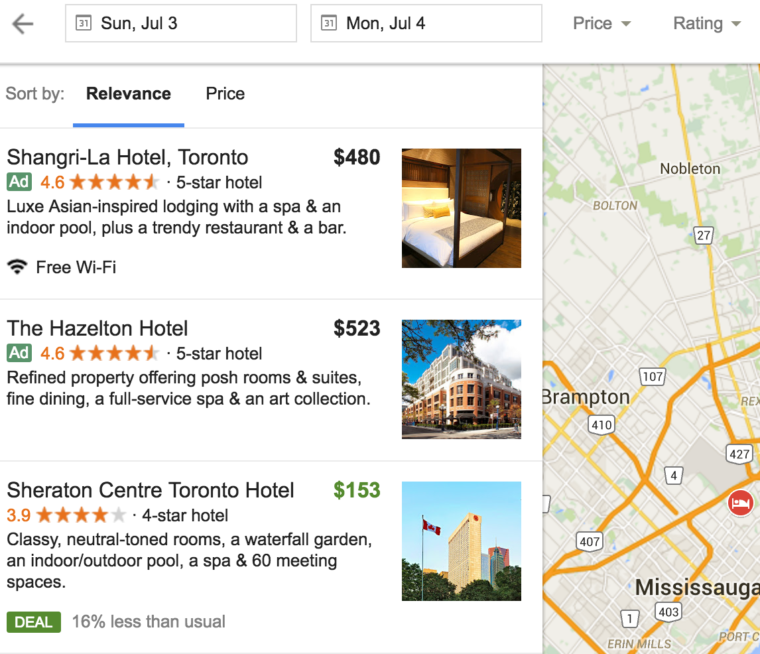 As you can see, not only does it indicate where you can get a deal, it also tells you how much you're saving compared to the average price of other hotels.
In a Google help center article about hotel searches, Google provided further information about the new DEAL tag:
"To help your hotel search, we highlight great deals by adding a "Deal" badge next to the hotel name. There are two types of deals:
– Hotels priced below their normal rate or below the rates of similar hotels nearby. You can see the price difference compared to the usual rate.
– Hotels where a partner is offering a discount compared to the current market price for that hotel. The savings amount is shown."
The new tag appears to be live in search results in multiple countries on multiple devices.