While some of us may have embraced Google Street View for its novelty and functionality, the Japanese folks are apparently worried of the continued invasion of privacy of Google's satellite mapping service. Examiner.com is reporting that Google Japan has been trying to fight off malicious secondary-use of images taken on Street View.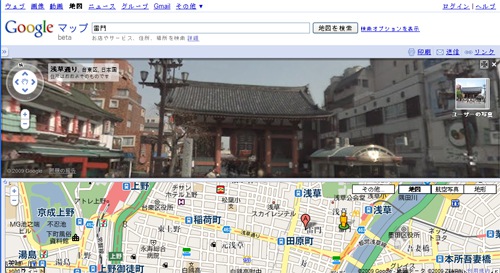 Some Japanese folks have formally complained that Google Japan has been illegally taking and publishing photos not only of Street Views but inside of houses, people's faces and car licenses plate numbers. It would have been alright if not for the growing use of these information for discrimination and bullying by individuals.
Street View was launched by Google Japan in 2008 and since then it has continuously covered 360-degree images in multiple cities around Tokyo and Osaka. Recently, Google Japan had to retake several images which are 16 inches lower than the original street view when successive complaints were brought to Google Japan's office.
With this growing problem Google Japan has set up a formal system where citizens can file their complaints. The system allows them report secondary or non-Google sites who are using the Street View images. Google Japan upon receiving these complaints will then send a request for removal from the secondary sites. If the sites refuse to take down the images, Google will then file a legal action aside from blocking off the site from Google Japan's Search Engine.
In addition, Japan's Ministry of Internal Affairs and Communications has already asked Google to notify local governments and citizens whenever they are going to take photos aside from providing easy means by which request for removal can be made by those who do not have internet access.
But will all these remedy the problem faced by individuals in Japan? Let's do hope so. Otherwise, Google Japan may have to pull down the service later on.