It was announced today that Google intends to shut down its very first social network, Orkut. As of September 30, 2014, Orkut will no longer be available.
Orkut's primary audience was in India and Brazil, but interest in the network has been waning over time. It is no longer used by as many people, and this Google Trends chart shows that interest in Orkut saw a sharp decline in 2012 that it did not recover from.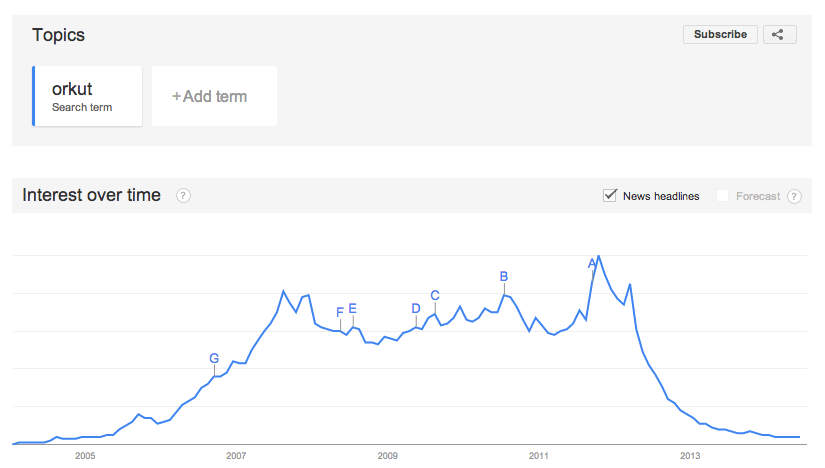 The Orkut blog illustrates the decline of the social network:
Ten years ago, Orkut was Google's first foray into social networking. Built as a "20 percent" project, Orkut communities started conversations, and forged connections, that had never existed before. Orkut helped shape life online before people really knew what "social networking" was.

Over the past decade, YouTube, Blogger and Google+ have taken off, with communities springing up in every corner of the world. Because the growth of these communities has outpaced Orkut's growth, we've decided to bid Orkut farewell (or, tchau). We'll be focusing our energy and resources on making these other social platforms as amazing as possible for everyone who uses them.
If you were a user of Orkut, you will be able to export data using Google Takeout until September 2016. The Orkut team also intends to preserve an archive of all public communities, which will be available online starting September 30, 2014.