In a rather unusual move to promote its services, Google has started sending out stickers of business entities on its Places Pages to various locations. Those are not ordinary stickers though as they bear QR Codes which can be scanned by supported mobile phones which are then linked to the specific businesses on Google Places Pages.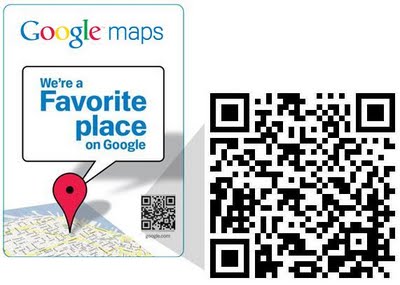 More than 100,000 local businesses have been sent out with these stickers, and chances are you might see these stickers on local shops in the coming days. These businesses are the most sought out and researched businesses on both Google.com and Google Maps.
The window stickers contains QR Codes which are supported by the iPhone, Android mobile phones, BlackBerry and other mobile handsets. To put this into action, your mobile phone needs to have QR Code-related apps. Once this is settled, you can start reading those QR Codes on stickers place on store windows to find reviews and discount coupons. Soon, Google will also let you write a review about a particular product or store, right there on the spot.
Google will issue new decals in the coming days to include new places. To get your business on Google Places you need to claim your listing from Google's Local Business Center.
So have you seen any of those decals yet?