Google has overhauled search results for events on its app and the mobile web. It's now easier to learn more about events you've heard of, and discover interesting events you may not have heard about.
The search giant will tap into information contained on sites like Eventbrite and Meet-up to deliver detailed snippets about events in search results.
The feature is said to be live now by typing queries like "jazz concerts in Austin," or "art events this weekend" into mobile search. Since the feature is US-only for now, I haven't been able to test it out from Canada.
"With a single tap, you'll see at-a-glance details about various options, like the event title, date and time, and location. You can tap "more events" to see additional options. Once you find one that's up your alley, tap it to find more details or buy tickets directly from the website."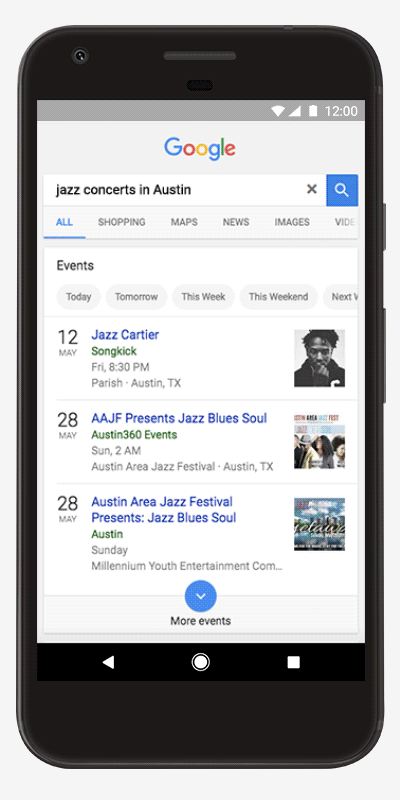 Google will also allow you to filter the results by time periods. So you can search for events happening today, tomorrow, next week, next month, etc.
In order for events to show up in Google's new style of events search results, they have to be marked up correctly using events structured data.