Google will soon start sending notifications via Search Console to let site owners know if they have unclear billing pages.
It's going to become important for site owners to be aware of unclear billing pages when the new version of Chrome releases next month.
After the forthcoming update to the Google Chrome browser, pages with unclear billing and subscription forms will display a warning like the one below.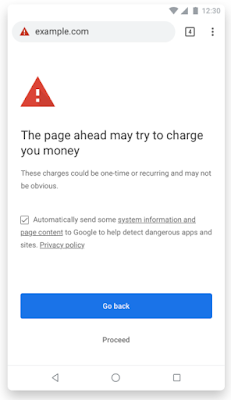 Visitors will be offered the choice to proceed anyway after seeing the above warning or go back to the previous page.
Google is making this change so users can make more informed decisions when signing up to mobile-based subscription services.
What is An Unclear Subscription Page?
An example of an unclear subscription page is one that requires users to enter their mobile phone information, without making it obvious that a charge will be added to their bill.
Google provides the following example below: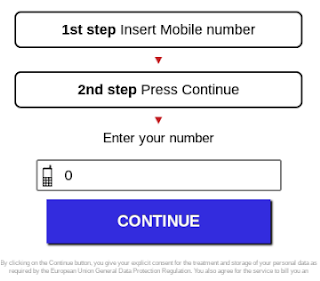 It's not immediately clear in this example that the user will be charged after subscribing to the site with their phone number.
Google wants to make Chrome users aware of these types of subscription pages.
Mobile Billing Charges Best Practices
Google has outlined new mobile billing charges best practices, which pages will have to abide by in order to prevent Chrome from showing warnings.
The new best practices are as follows:
Visible and obvious billing information: Subscription information must not be hidden or omitted from the page.
Costs displayed to customers before accepting the terms: It needs to be clear what users will be charged by subscribing.
Easily understandable fee structure: The cost of the service must be simple and straightforward.
If Google identifies subscription pages on a site that do not follow the above best practices then a notification will be sent in Search Console.
Site owners will then be asked to make changes to the pages and submit an appeal.
Google will remove the warning in Chrome after reviewing the changes.
Sites owners have nothing to worry about if their billing pages take users through a clearly visible and understandable billing process.