An update to Google's Search app for iOS will help users find content without having to go back to the search bar.
While viewing a web page within the app you will see suggestions for related content when you reach the bottom of the page.
Now you can continue to view content without having to go back to the search results page and/or conducting a new search.
Suggestions will appear underneath the navigation buttons in Google's iOS app. You can 'pull up' the suggestions with the swipe of a finger and tap on a new story to navigate to a new page.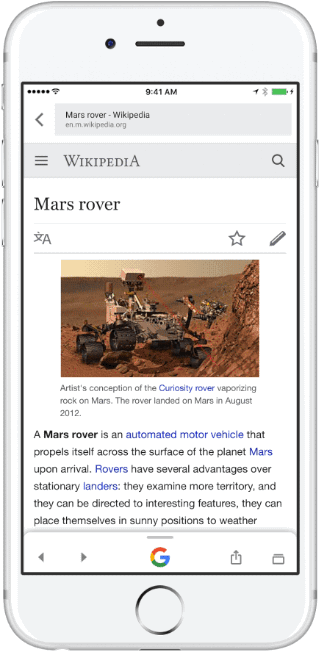 Google's web page suggestions appear to be related to what else people have viewed after reading the page you're currently on.
In other words, suggestions are not personalized from what I can tell. They're based on general web browsing trends.
Perhaps in the future Google's app will be so adept at understanding our browsing preferences that this section can evolve from 'People also view' to 'You might also like.'
Google's related web pages feature is currently only available in the US, with plans for an eventual roll out to more countries and more languages.