Google's Santa Tracker for 2018 is now live, and while we're still weeks away from Christmas Eve, Google is offering plenty of content to keep people in the festive spirit.
Every day leading up to the 24th, Google's Santa Tracker for 2018 will uncover either a new game or new activity.
Google has so far revealed its new Santa Tracker app for iOS and Android, a snowflake coding tool, a translation tool, a festive video, and a virtual painting tool.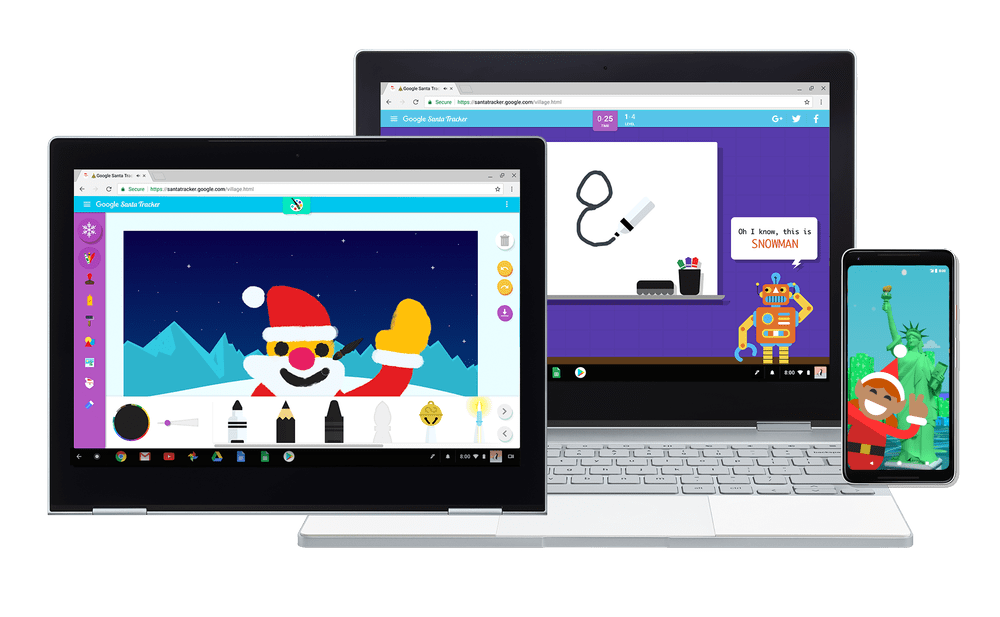 Future surprises have been hinted at, such as using Code Boogie to code the famous elf dance, as well as the world's largest virtual snowball fight.
Google's 2018 Santa Tracker can be accessed via the web at santatracker.google.com, or by downloading the smartphone app.
In addition, Google has released other Christmas creations in conjunction with the Santa Tracker. This includes things like the "Santa Snap" game, available only on Android, which lets you fly an elf around the world to take selfies with famous landmarks.
New resources are also available for parents and teachers in the education page, featuring lesson plans, video tutorials, and educational games.
Of course, this is all in preparation for Christmas Eve, where you'll be able to track Santa's journey around the globe in real-time. Google Assistant will also be on deck, ready to answer "Ok Google, where is Santa?" at any time.