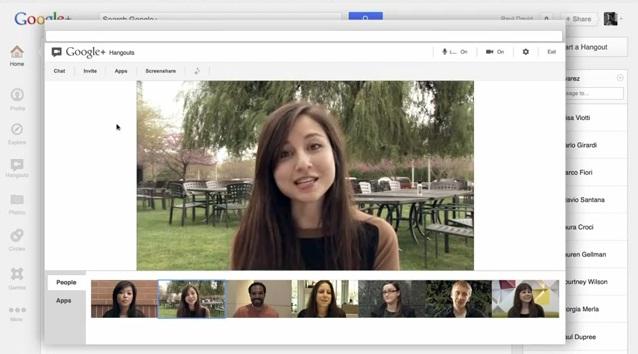 Since last Monday, Google has started replacing the Gmail Video Chat with Google+ Hangouts. Because a lot of users are enjoying the direct and personal communication that the feature provides, the search engine giant decided to upgrade it to a "more modern video calling technology".
In a blog posted by the Gmail team's Product Manager Fred Brewin:
"Unlike the old video chat, which was based on peer-to-peer technology, Hangouts utilize the power of Google's network to deliver higher reliability and enhanced quality. You'll be able to chat with all the same people you did before—and, in fact, with Hangouts you'll now be able to reach them not only when they are using Gmail, but also if they are on Google+ in the browser or on their Android or iOS devices."
Now that Gmail is ditching their video chat feature in lieu of Google+ Hangouts, it's obvious that the search engine giant is still eager to promote their social network.
Prior to this, Google has attempted to blur the lines between Gmail, Google Map and other Google services users. That's why if someone is logged in to any of it, he or she is also logged in to Google+.
However, not everyone is pleased with this promotion of Google+. For some users, the search engine giant is forcing them to take a leap on their social network with a barrage of changes on their whole ecosystem. Instead of improving their services, they are working on leveraging Google+ with bits of work and integration here and there.
Google Hangouts as a Superior Technology
Although Google+ doesn't appear to be the "it" thing, its Google+ Hangouts feature has proven to be a superior technology. Some Gmail users would find that the video chat feature has a tendency to stutter and occasionally quit.
The Google+ Hangouts scale a lot better, making it much easier to add new people in the video conference. Audio is also said to be good at long range, making it a best choice for companies looking for a free alternative for video conference software.
Google's Hangouts feature enables users to chat with up to nine people at once, watch YouTube videos together, collaborate on Google documents and share their screen. The Gmail team also hinted that users can add personal decorations on their video interface such as mustache, beards, halos, as well as cat and dog masks with Google+ Hangouts.
That being said, Google will continue to roll out the Hangouts feature to all Gmail users in the coming weeks.
Source: Google+ Hangouts | Official YouTube Page