Google is rolling out a redesigned hotel search experience on desktop, which mirrors the redesign introduced to mobile search earlier this year.
The redesign offers a more modern look and feel, as well as a set of features you might expect from a dedicated travel site like TripAdvisor.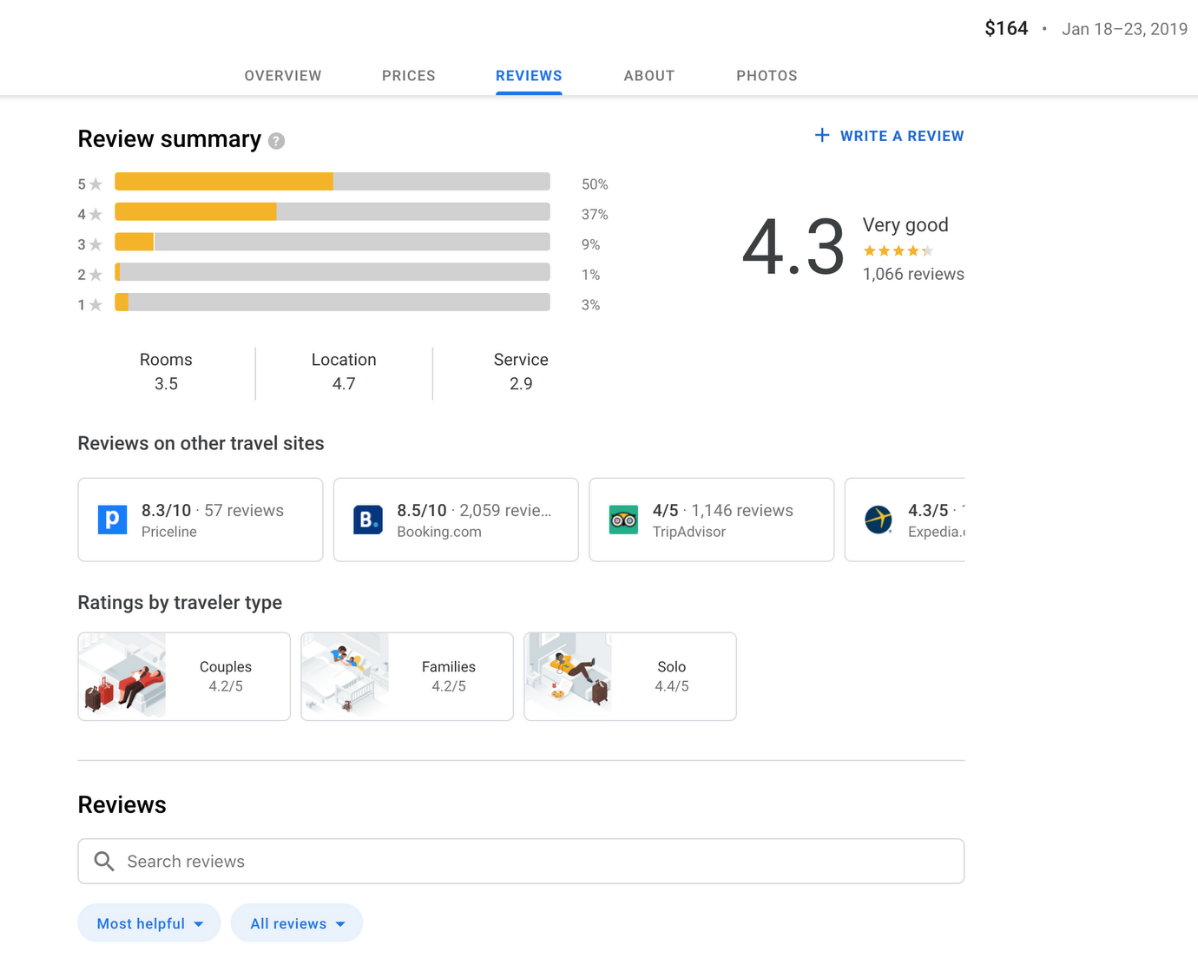 The hotel search experience on desktop includes:
Photos from the hotel and other travelers
Hotel information, such as neighborhood and location
Hotel reviews from around the web that can be searched by keywords like "air conditioning"
A detailed description of the hotel, complete with highlights and amenities
Price comparisons across most major booking sites
Google has also brought its hotel grade feature to desktop search, which was previously only available on mobile.
This feature involves Google assigning a grade to a hotel, from 1 to 5, purely based on where it's located.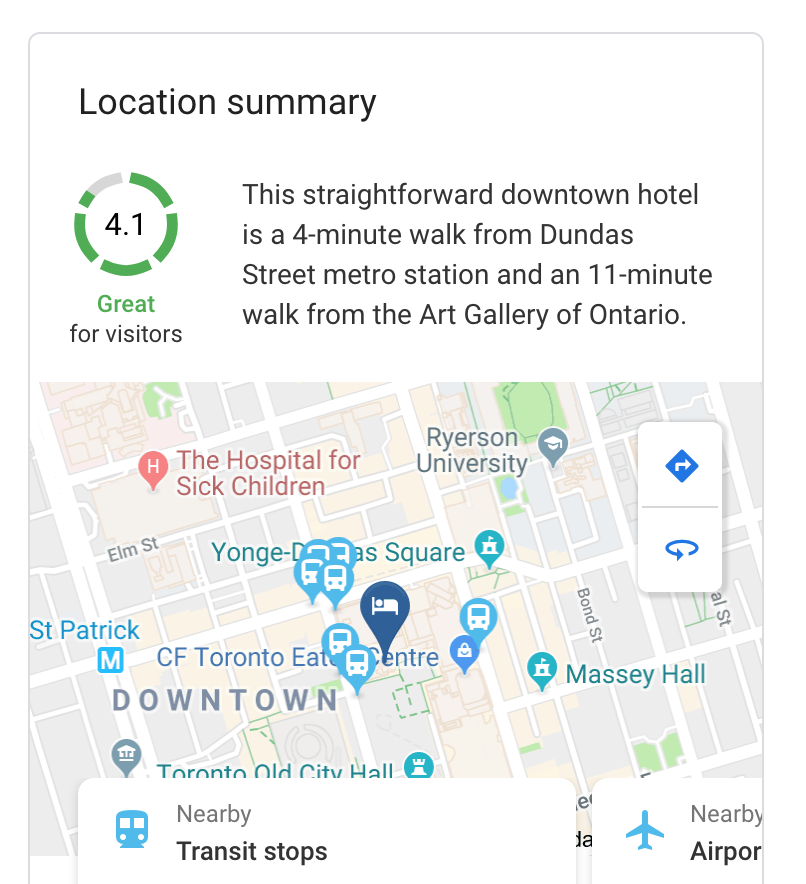 Hotels are graded on a 5-point scale – with 1 being a terrible location and 5 being a spectacular location.
The overall score is an average of three individual scores (which are also graded on a 5-point scale):
Proximity to things to do
Proximity to transit
Airport access
Each of these scores is calculated based on data from Google Maps.
In order to access many of these new features, users have to first conduct a general search such as "hotels in Chicago."
From there, users have to click on the local 3-pack of hotel suggestions that appears below the paid search results.
Searching for a specific hotel by name will not return the new design for hotel searches.