Google is bringing Opinion Rewards to iOS, which is a program that pays users to take surveys from companies.
Companies, including Google itself, pose questions via Opinion Rewards in an effort to learn more about customers.
Surveys include a maximum of 10 questions and can be completed in roughly 30 seconds. In exchange for users' time, Google gives a small monetary reward.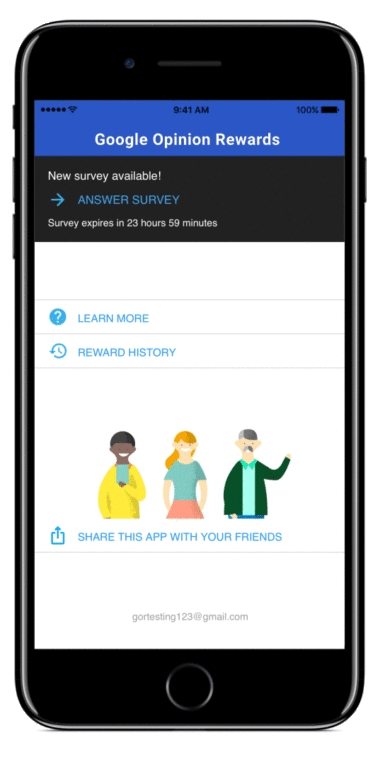 The amount earned per survey is nothing exceptional, only a dollar at most, but it adds up over time which gives users incentive to go back and complete multiple surveys. Rewards are paid out via PayPal.
Survey topics can include anything from entertainment, to technology, to anything else that helps companies learn more about customers' likes and dislikes.
When a new survey is ready for you to take, you will receive a notification from the Google Opinion Rewards app. You can take the survey at your leisure, or skip it altogether if you wish.
Google Opinion Rewards was previously only available on Android, which has received over 10 million app downloads to date.
The new iOS version is available in the US App Store now. Simply download it and wait to be notified when there's a survey ready for you to take.