Google has opened up Google Posts, the ability to post content directly to search results, to more verified entities. Now musicians, museums, sports teams, sports leagues, and movies are eligible to use Google Posts in the US.
Google Posts allows those who qualify to publish text, images, videos, and events to the front page of search results. When users search for the name of the entity, the front page will display the latest Google Posts.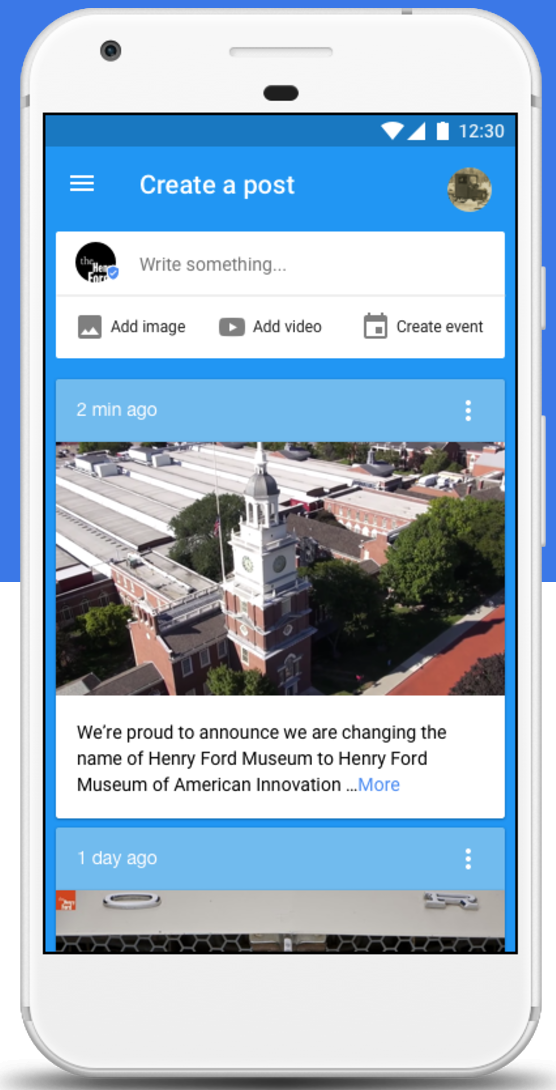 Posts appear instantly on mobile and desktop, just as they would on Twitter, Facebook, or other social networks. Alternatively, posts can be scheduled to be published at a later time. On the publisher's side, Google will provide metrics on how many people have seen and interacted with the posts.
In order to publish via Google Posts, you will first have to be verified to represent the entity which can be accomplished through Google My Business.
Then, if your business category is currently supported by Google Posts, you'll have to fill out an application here. The company says it will respond via email within a week of the application with status update.
Google says its continuing to experiment with other categories and regions, so expect Google Posts to be rolled out to more entities in the future.