Building off the feed feature launched in December, Google is now giving searchers the option to follow specific topics of interest.
After searching for topics such as movies, TV shows, sports teams, musicians, and celebrities, you will see a "Follow" button you can tap on to add the topic to your feed.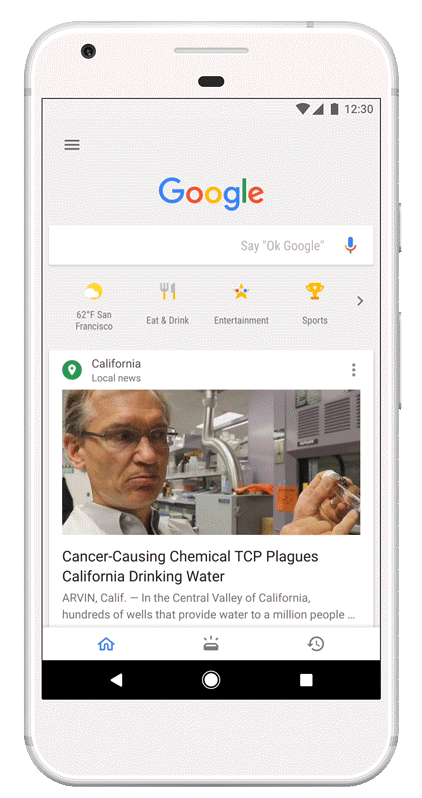 Further advancements to Google's personalized feed include improved machine learning algorithms, which are said to be more capable at anticipating what an individual may find interest.
In addition to highlighting stories around manually and algorithmically selected topics of interest, the feed will also display stories trending in your area and around the world.
Google's machine learning will be able to measure an individual's level of interest in various topics, which will factor into the volume of stories that are curated.
So if you're more interested in sports than you are in cooking, your feed will reflect that. If Google gets it wrong, you can just unfollow a topic with a quick tap.
Google will make an effort to provide news stories from a variety of sources, offering diverse perspectives and multiple viewpoints.
Those in the US can see the new feed experience in action by opening the Google app for both Android and iOS. An international rollout is expected in a couple of week.