Google Maps has been updated with a feature that will indicate when there's a confirmed active shooting near the location you're looking at.
This was spotted yesterday during the shooting at YouTube's headquarters in San Bruno, California. If you were to look up this location right now it wouldn't show anything out of the ordinary, because the incident is over.
However, a screenshot was captured yesterday while the shooting was still in progress: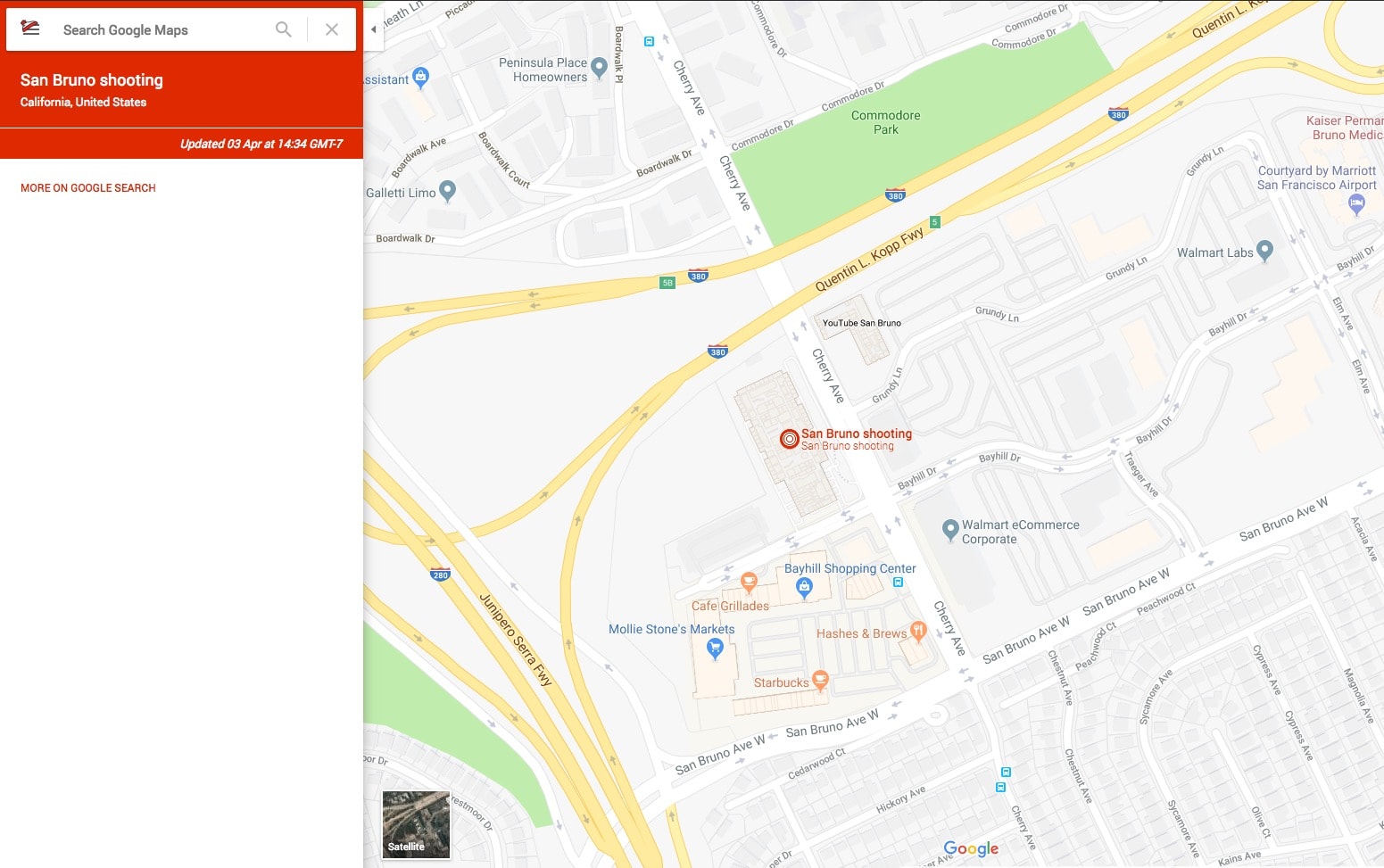 Underneath the alert there is a line of text indicating when the information was last updated. This will help users know the information they're looking at is current.
If you're not familiar with yesterday's incident, here is some background information:
A lone shooter fired gunshots at employees at YouTube's headquarters in California.
Three people were injured.
The shooter was a 39-year-old woman from California who ended up taking her own life.
The shooter allegedly "hated" YouTube, and harbored a grudge against the company for censoring and demonetizing her videos.
Police were allegedly warned about the shooter's intent prior to the incident.
This story is still developing, with many questions left unanswered.