Google Maps will soon be rolling out an update that will improve location discovery in two distinct ways.
Perhaps the most noticeable change will be color-coded points of interest. Specific categories of locations will now have their own color scheme, and new icons will be used to better identify the type of location.
Locations such as cafes, churches, museums, and hospitals will have their own individual color and icon.
Here are the categories of locations and corresponding color schemes.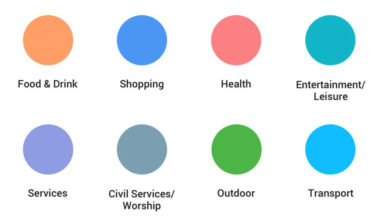 Google Maps will also be rolling out a change that will help people discover locations based on their mode of transportation.
If you're traveling by car and receiving driving directions, Google Maps will highlight relevant point of interest like gas stations.
Those who prefer to travel by public transit will be shown locations such as train stations and bus stops.
Of course, Google Maps will still have the explore option that shows all points of interest within the area you're looking at.
Google says these changes will be available over the next few weeks in all products that utilize Google Maps— such as Assistant, Search, Earth, and Android Auto.