In addition to recently updating its iOS app, Google has released an update for the Maps app on Android with the unique ability to display information about parking difficulty.
Parking difficulty will be indicated by icons ranging from limited to medium to easy. Data is based on historical parking data and collected the same way Google collects data on popular times.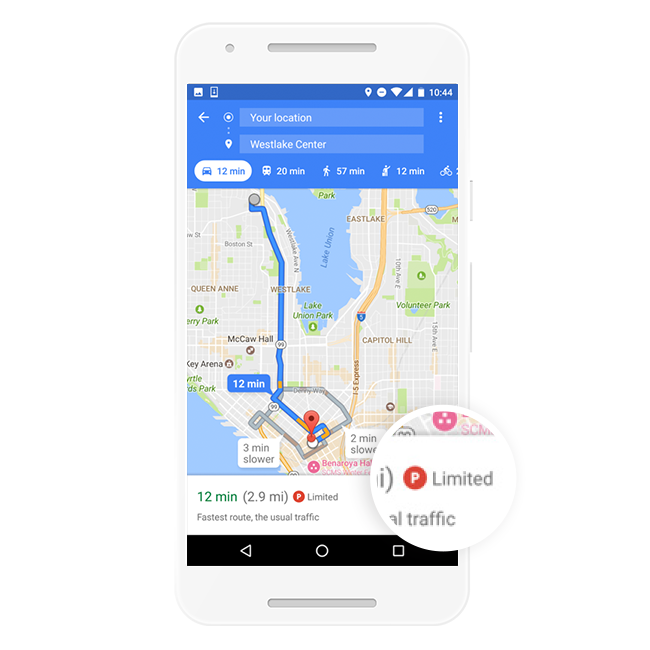 To find out how difficult it will be to find parking, just get directions to your location as you normally would and the parking difficulty icon will appear within the directions card.
Currently, the parking difficulty feature is only available in 25 metropolitan areas throughout the United States:
San Francisco
Seattle
Miami
Atlanta
Boston
Charlotte
Chicago
Detroit
Los Angeles
Minneapolis/St. Paul
New York City
Orlando
Philadelphia
Pittsburgh
San Diego
St. Louis
Tampa
Washington
DC
Cleveland
Dallas/Fort Worth
Denver
Houston
Phoenix
Portland
Sacramento
To get access to the parking difficulty feature, simply update to the latest version of Google Maps from the Google Play Store.