Google has opened up the ability for users to add accessibility information to business listings.
In turn, this will make it easier for individuals to find wheelchair accessible locations in Search and Maps.
Using Google Maps for Android, people can add missing accessibility information by navigating to the main menu, and then tapping on "Your contributions."
From there, tap on "Uncover missing info" and sort by "Accessibility."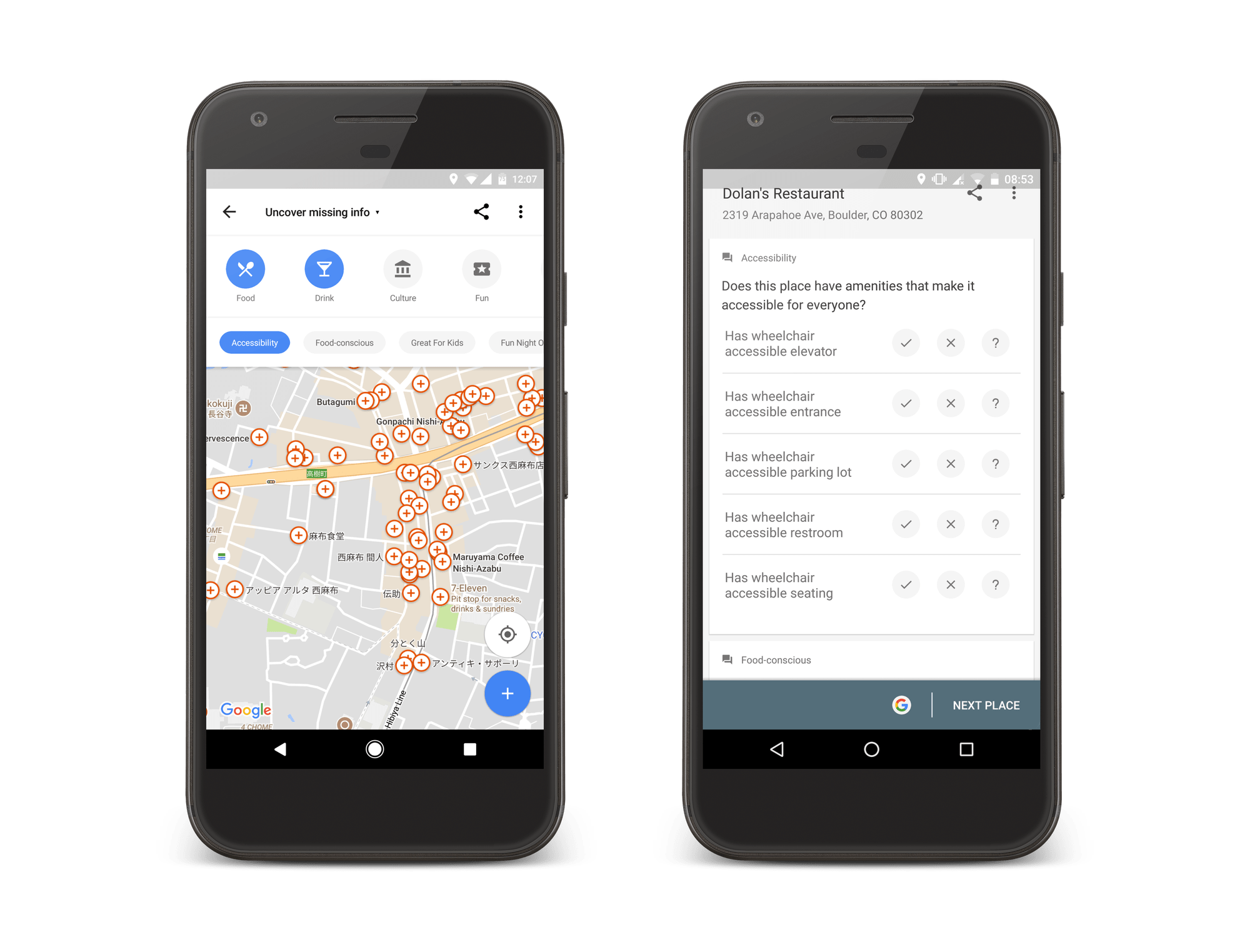 This will return locations near you that are missing accessibility information. You can then add accessibility attributes as needed, which include:
Wheelchair-accessible entrances
Wheelchair-accessible elevators
Wheelchair-accessible seating, and
Wheelchair-accessible parking
Once this information has been added to a location, searchers can find out whether or not businesses are accessible by opening a listing and scrolling down to the accessibility section.
Thus far, with the help of its users, Google has been able to add accessibility information to almost 7 million places worldwide.