Google Maps for iOS has been updated with two new features. One is the ability to display estimated wait times for restaurants. The second is a search feature which lets users filter reviews and look up specific keywords.
When viewing a restaurant listing on Google Maps the average wait time will be displayed within the "Popular times" section. You can see what it looks like in the screenshot below: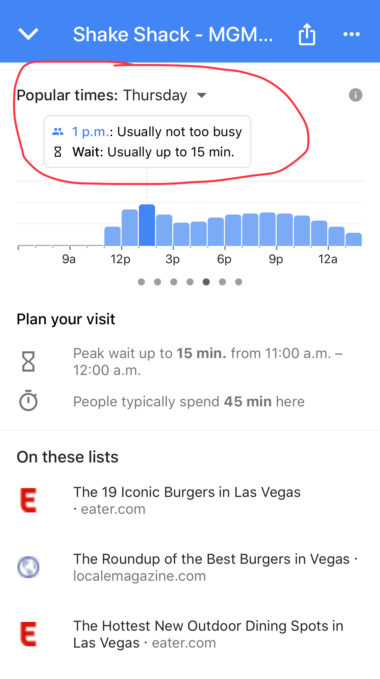 Scroll down to the reviews and you will see a new drop-down menu and search bar. This will let you sort the reviews in a different order, filter them by keyword, or do both at the same time.
If I was specifically interested in knowing what the fries were like at Shake Shack, for example, I could look up Shake Shack, search for "fries" and sort the results by 'Most Relevant.' You can see this demonstrated in the example below.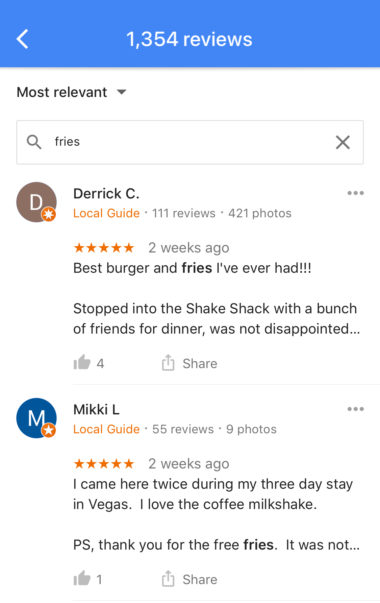 Both of these new feature are now available by updating the Google Maps app from the iOS App Store.