Google has launched a new mobile friendly page testing tool which can be reached from the mobile usability report in Search Console or by visiting this the link here.
I must caution anyone who tries to visit this link via their mobile device that the testing tool may not work for them. I tried this test using both my phone and tablet I kept getting the error saying no robots allowed. This is something Google will have to work on, because what good is a mobile usability test if it's not usable on mobile?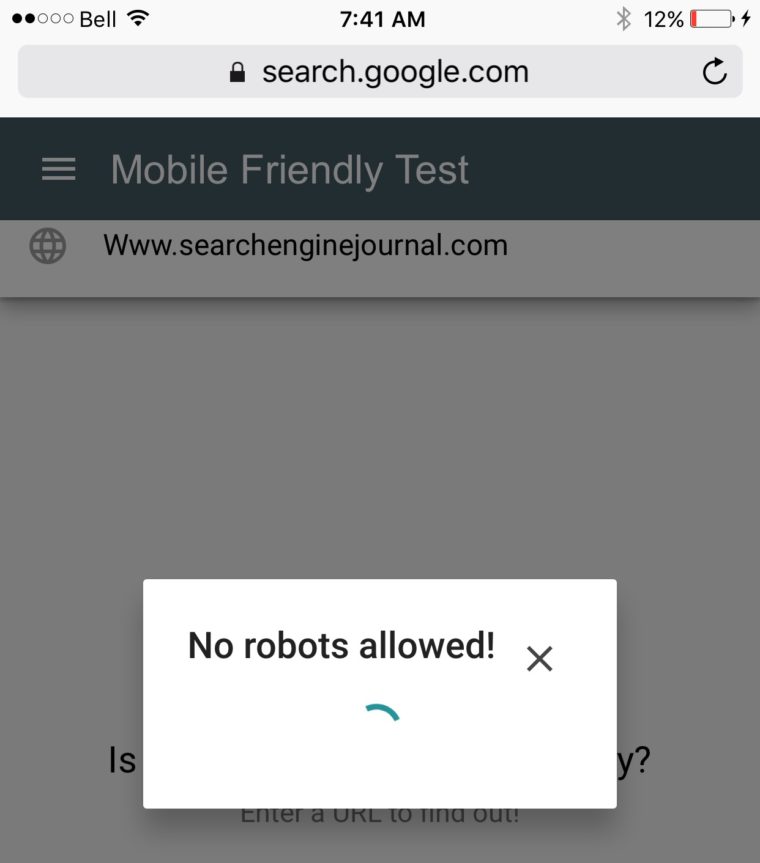 When I was finally able to test it with my desktop computer, eventually the "no robots allowed" message rendered a checkmark beneath it which I was able to click on and continue with the test.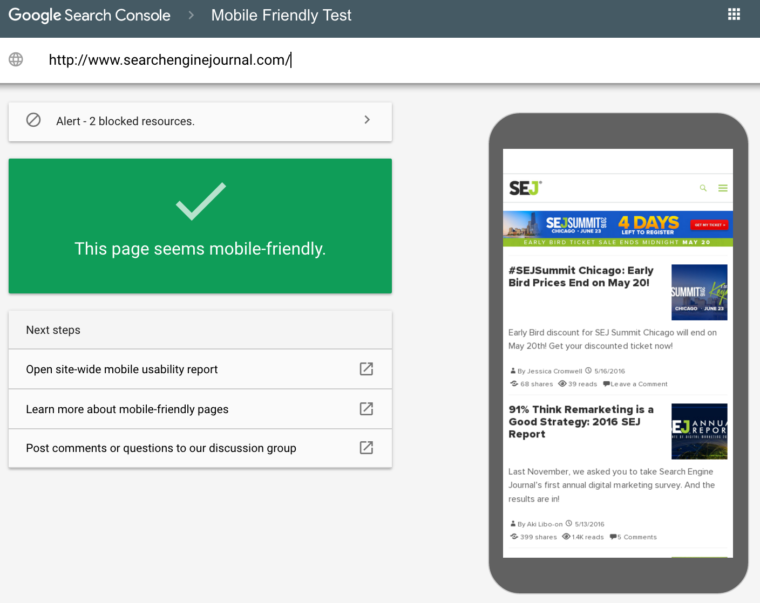 The streamlined mobile usability tool focuses on three actionable steps to take once you find out whether your site is mobile friendly or not. You can open the site-wide mobile usability report in Search Console to learn more about what is working for or against your site. You can learn more about mobile-friendly pages in general via its help center articles. Or you can post comments or questions in Google's discussion groups.
"The updated tool provides us with room to continue to improve on its functionality, and over time, we expect it to replace the previous Mobile Friendly Test. Additionally, of course this tool also works well on your smartphone, if you need to double-check something there!"
The tool is live as of today, so check it it to make sure your site still meeting Google's standards for mobile usability