Google has been spotted displaying ads in Google Discover, which is the section of recommended content that shows up when the app is launched.
A Reddit user noticed ads being placed in the Discover section of their app and shared the following screenshot: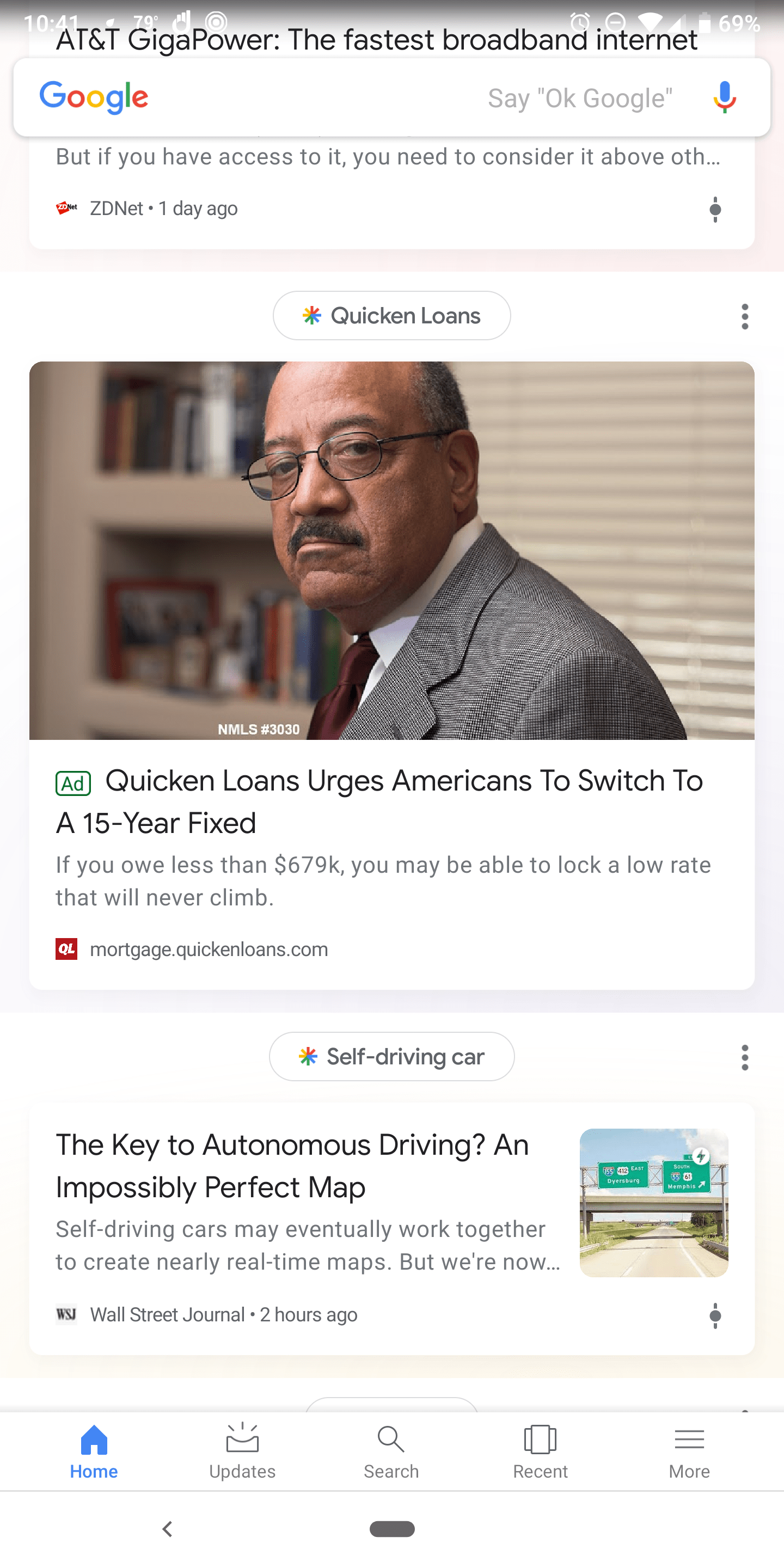 A majority of users who replied to the Reddit thread noted they have not personally seen these ads, which is an indication of an A/B test.
For what it's worth, the idea of ads in Google Discover seems to be unanimously disliked by those who have chimed in with their opinion.
However, the real measure of success is whether or not people engage with the ads.
That's likely what will determine if ads become a permanent fixture in Google Discover.
As you can see in the screenshot above, ads are clearly marked with a label similar to what is shown next to ads in search results.
Those who may not appreciate seeing ads in Google Discover, in any capacity, can turn off the Discover section altogether in the app settings.
Google Discover… formerly known as Google Feed
As a reminder, Google Discover has gone by different names in the past, such as "Google Feed" and "Google Now."
It was rebranded as "Google Discover" last month, which was one of the many updates announced at Google's 20th anniversary event.
Google has plans to bring Discover to the google.com homepage on mobile browsers.
That could prove to be a big deal for advertisers if Google ends up rolling out Discover ads more widely.