In an effort to assist prospective patrons, Google is bringing a questions and answers feature to Google Maps for Android.
Google's Q&A feature is not unlike similar features you can find on travel sites such as TripAdvisor and Expedia.
Businesses can add frequently asked questions to their own Maps listing. Searchers can also submit questions to which businesses can respond. When a user submitted question is answered it will appear along with the other Q&A's.
In order for businesses to respond to customer questions, they will also need access to Google Maps for Android.
Provided they can access the service on Android, business owners will receive a push notification when a new question is submitted. This will provide them with the opportunity to respond to questions as quickly as possible.
If a customer asks an especially pertinent question which others can benefit from, business owners can upvote it to push it closer to the top of the Q&A's.
Over the coming days, users will only be able to see this feature on their own listing. See a preview in the screenshots below: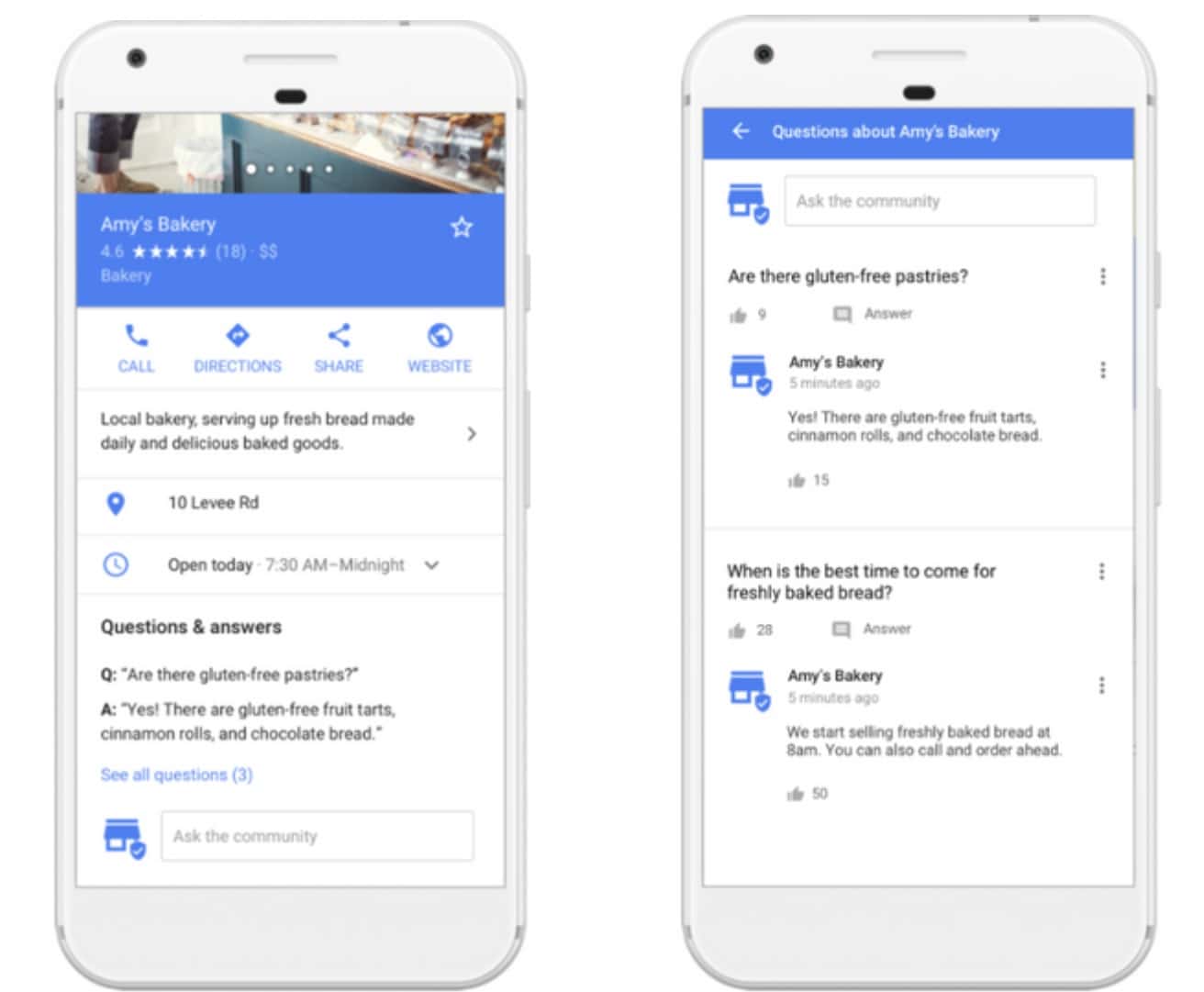 Businesses who take advantage of this feature early on will be able to add Q&A's before they go live for everyone to see.
Google says Q&A's will be rolled out more broadly over the next week. There is no word on if or when the feature will be brought to iOS users.