Google has been spotted integrating reviews from third party sources in the Knowledge Graph cards for Google My Business listings.
Third party reviews from sites like TripAdvisor have been showing up in Knowledge Graph cards for hotels and resorts. These are included along with reviews left directly on Google.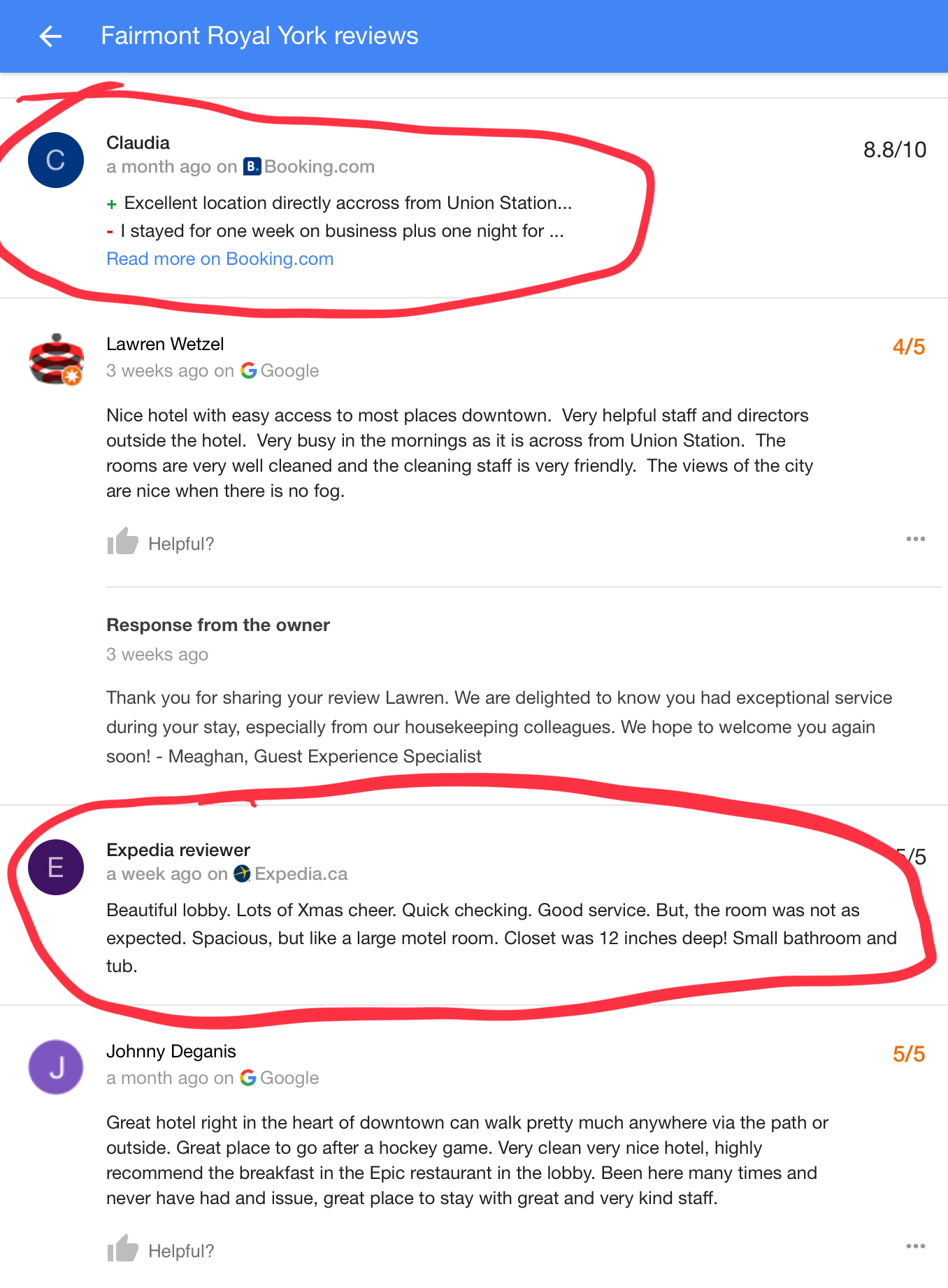 To be clear, this is different from the other update this year which saw Google aggregating reviews from third party sites within the "Reviews" tab. Third party reviews are now appearing after clicking on "View all reviews," which is somewhere they weren't appearing previously.
As you can see in the screenshot above, reviews include full text as well as the source where they were originally published. If the full text of a third party review doesn't fit, then there will be a link to read in full at the original source.
In addition, reviews can also be filtered by source by clicking on the "All reviews" drop down menu. Choices include Google, Expedia, Booking.com, Agoda, and Hotels.com.