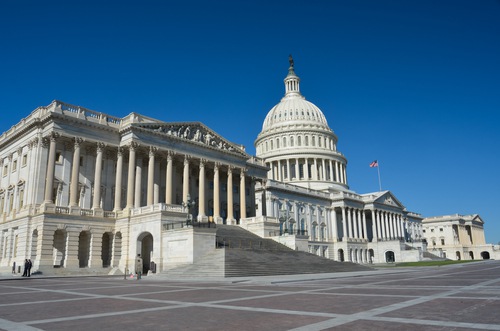 With the ongoing battle related to the Stop Online Piracy Act (SOPA), antitrust allegations, privacy concerns, and acquisitions and mergers, Google has been steadily increasing the funds allocated to federal lobbying.
According to the mandatory filings with the Lobbying Disclosure Act Database, Google spent $9.68 million during 2011 lobbying federal lawmakers. This number, which marks an 88% increase over the 2010 federal lobbying budget of $5.2 million, is likely to be increased further in the near future.
Although Google increased its lobbying spend during every quarter of 2011, the greatest percentage of growth occurred in the fourth quarter. During the fourth quarter of 2010, the technology giant spent $1.24 million on lobbying. However, in the fourth quarter of 2011, the lobbying budget was increased to nearly $4 million.
John Simpson, a spokesperson for Consumer Watchdog, expressed disappointment concerning Google's increasing lobbying budget:
"They've decided to play the corrupt corporate cash and carry Washington (game) like many firms such as Microsoft have long done. What sets them apart, though, is they still hold themselves out to be different from the rest."
In addition to the search giant's lobbying budget, Google has a political action committee (PAC). The non-partisan PAC, which splits its donations equally between the Republican and Democratic candidates, financially supports representatives that encourage innovation and create economic opportunities that are in line with Google's interests.
Since the company initially launched its Washington D.C. lobbying efforts in late 2005, Google has experienced incredible growth as a company and been the subject of much criticism. After the FTC antitrust investigation began last May, Google hired 13 lobbying and communications firms to effectively present Google's side of the case to lawmakers. Although Google and other Internet companies are steadily increasing their lobbying efforts, traditional media spends exponentially more on lobbying lawmakers than the Internet companies.
Do you feel that Google must continue its federal lobbying to effectively represent its business or is lobbying a violation of the corporate motto (Don't be evil)?
[Sources Include: WSJ & Lobbying Disclosure Act Database]