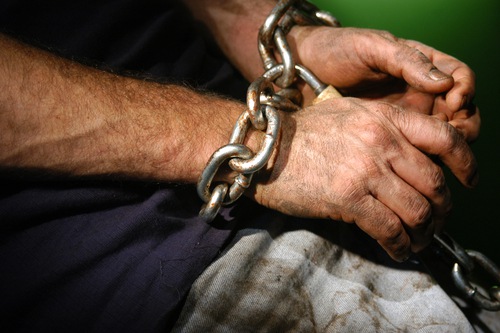 When Google Ideas initially launched eighteen months ago, the organization's primary focus was reducing violent extremism through counter-radicalization strategies. Recently, the organization began targeting illicit networks in addition to terrorist organizations, gangs, and other extremists. The Google Ideas website says the following regarding illicit networks:
"The persistence of illicit networks—including organized crime, narcotics, human trafficking, arms trafficking, terrorism, and cybercrime—affects every country and every demographic. While various illicit networks may differ from each other in terms of the goods they move and the objectives they pursue, their tactics are often remarkably similar."
As a direct result of brutal crimes against fellow human beings, illicit networks generate an estimated $2.1 trillion of revenue each year. The criminals use sophisticated online networks and rely heavily on technology in order to run their operations. Since technology plays a crucial role in the daily operations for most illicit networks, Google Ideas is working to exploit the networks' dependence on technology.
Today, which is the final day of a summit hosted by Google Ideas, dozens of influential individuals are meeting in Westlake Village, California to develop a technology strategy that will limit illicit networks' impact moving forward. In addition to the Google Ideas staff, the conference is being attended by high-ranking political figures, victims of illicit networks, a drug lord's son, and other anti-crime experts. While the reasons may differ, each of the attendees is motivated to limit the networks' power and mobility moving forward.
Jared Cohen, the Director of Google Ideas, recently wrote that he believes technology can help expose the illicit networks:
"Recently, we've expanded our focus to include violent illicit networks such as narco-trafficking, human trafficking, organ harvesting, and arms dealing. We believe that technology has the power to expose and dismantle global criminal networks, which depend on secrecy and discretion in order to function. And for the past few months, we've been working with people fighting on the front line to gain a better understanding of what drives these networks and how they function."
With hundreds of thousands of people dying each year as a direct result of violent illicit networks, it is encouraging that technology companies, experts, and victims are working together to solve this global crisis.
Sources Include: Google Ideas, Official Google Blog, & San Francisco Chronicle
Image Credit: Shutterstock