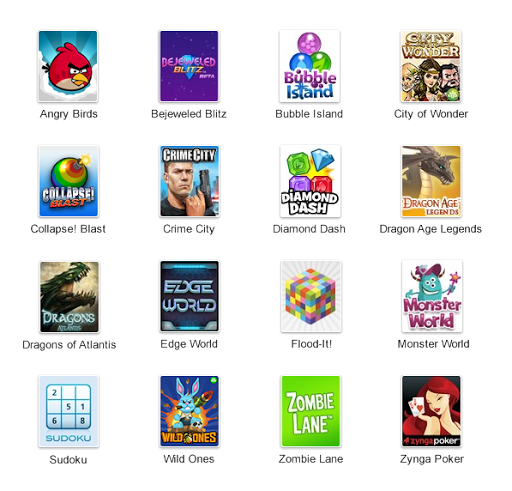 When Google released Plus, their cries that it was not an attempt to be a Facebook killer fell on deaf ears. The majority of us ignored what was said and instead saw what was presented: a site that looked shockingly similar to Facebook, only without advertisements and with a few Google-unique features. Now the similarities are continuing, with Google introducing a game interface.
Games on Google+
Google has worked with 10 application developers to launch 16 games. 15 of these games were created in Flash while the last was made in HTML 5. These aren't "native applications" for Google. Rather, they're adapted to work with Google+'s social connections and game feed.
The game feed doesn't work with the live stream of news, as Facebook games can. Rather, all Google updates related to games are visible only to users who navigate to a specific Games tab. Google's aim is both to make the games less intrusive and to free users to share their recent accomplishments from games without feeling that they're clogging the news feed for friends.
The games allow users to make purchases for special extras, giving Google+ its first real method of monetization. However, the monetization will be fairly low, at least for the time being; Google is taking only a five percent cut. Meanwhile, Facebook takes a full 30 percent. Google is quick to note, however, that the five percent is a promotional rate.
For SEOs, the step into games for Google gives the first indication that Google will open Plus up to advertising in one form or another. Additionally, should the games launch successfully, time on Google Plus and the ability to acquire new users will both increase.
[Sources include: The Official Google Blog]