Google is no stranger to scrutiny from the European Union (EU), this time the search giant is under fire for its decision to use "super profiles" to serve targeted advertising. The European Commission believes there are competition concerns involved with combining personal data from multiple sources to deliver more personalized ads.
In June, a line was added to Google's privacy policy reading:
"Depending on your account settings, your activity on other sites and apps may be associated with your personal information in order to improve Google's services and the ads delivered by Google."
Previously, Google stated it would not combine data from its DoubleClick ad network with data from Google user profiles — such as search history, YouTube viewing history, and so on. Google announced a change to that policy in June, which went into effect in October.
Oracle, which coined the phrase "Super Profiles", tells the Wall Street Journal no other ad platform is able to efficiently compete when Google has access to so much data.
A crucial point being left out is that existing users have to opt-in to the new policy. However, new users are being opted in to the policy by default.
Google doesn't mince words when responding with its thoughts on Oracle's complaints:
"Oracle claims to be the world's largest audience data marketplace, so it knows how competitive digital advertising is. Its complaints, and those of its proxies, are frivolous."
Google users can check if they're opted-in to the new advertising policy by visiting the My Activity page, then navigating to Activity Controls.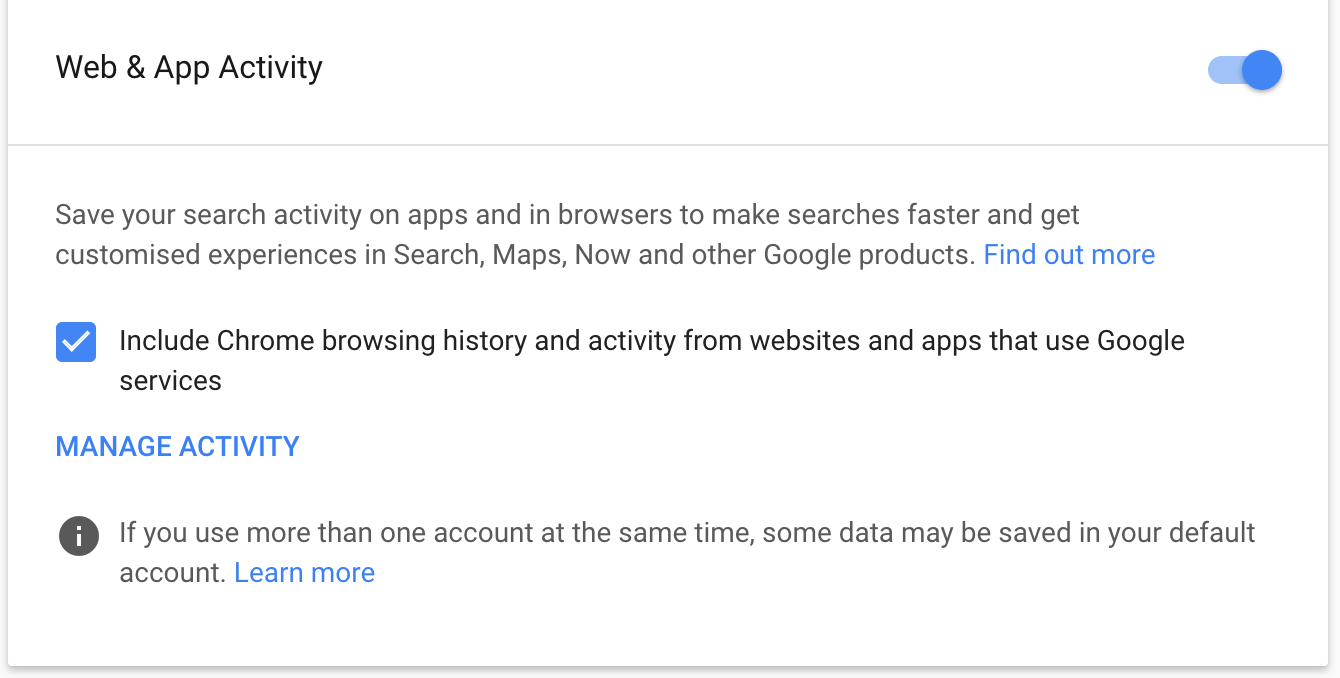 From there, users can decide how much of their personal activity data is being collected.