Planning a to out for a nice dinner, but didn't make a reservation? Check Google to see how long you might have to wait in line.
It's not uncommon for hot restaurants to draw large crowds. Soon Google will be able to estimate wait times and display them in Search and Maps in real-time.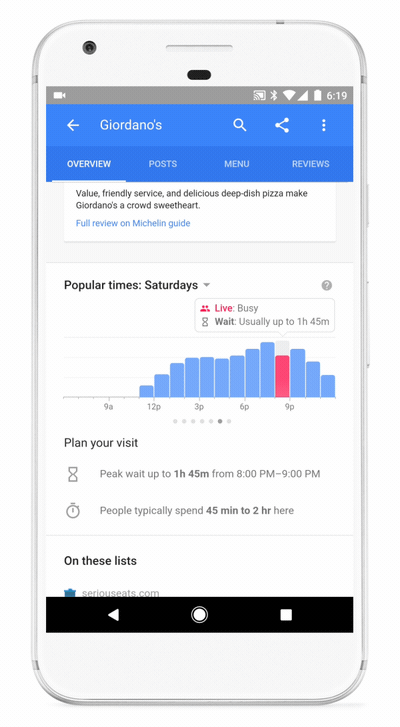 Google says this feature will be rolled out to nearly a million sit-down restaurants around the world. So I guess that rules out places like In-N-Out Burger on the Vegas Strip, for example.
When this feature is available, all you have to do is search for the business name to find current wait times. The information will be displayed in the same section where 'Popular Times' are displayed.
You can either look up the current wait times, or tap on an hour of your choice to find the estimated wait for that time period.
If you're planning a few days ahead you can swipe left or right to see estimated wait times for every day that the restaurant is open.
Just like the Popular Times and Visit Duration features, wait time estimates are based on anonymized historical data.