Google has revamped the search experience for movies with new features such as reviews and shortcuts to buy tickets.
Entering the search command "showtimes" will return a list of movies playing near you, where they're playing, and, of course, the showtimes themselves. Just tap on the desired showtime to buy a ticket.
In addition, the new search cards will feature reviews from IMDB and Rotten Tomatoes, so users can make more informed decisions about what they're going to see.
The example below shows how easy it is to compare movies by reviews, theater location, and showtime.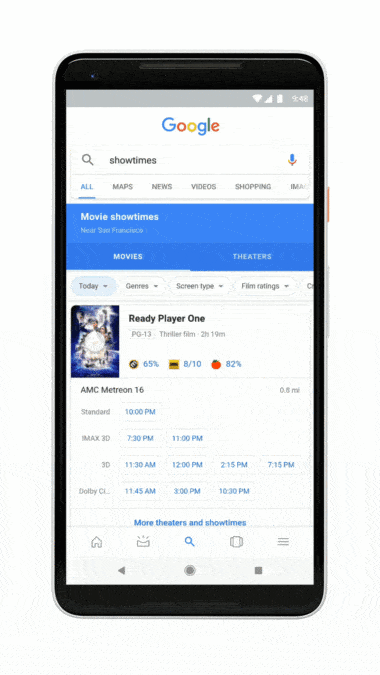 Alternatively, if you have a preferred theater, you can view what's playing by location and narrow your search with filters.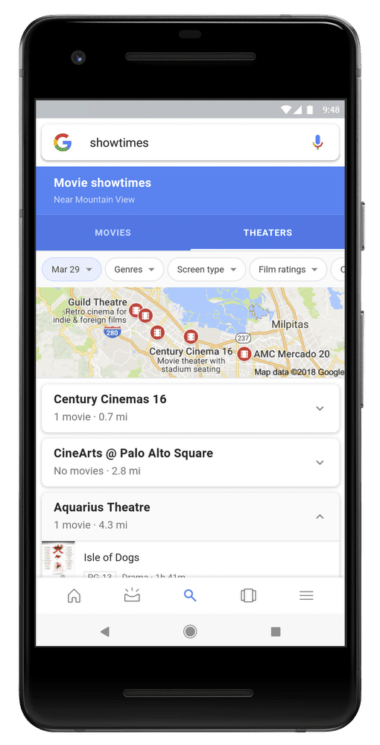 To trigger these new features you can use the keywords "showtimes," "movies," or narrow it down by location with a keyword like "Manhattan showtimes."
Currently, this feature is available on the Google app for Android in the US and India. It will soon be available on the Google app for iOS.